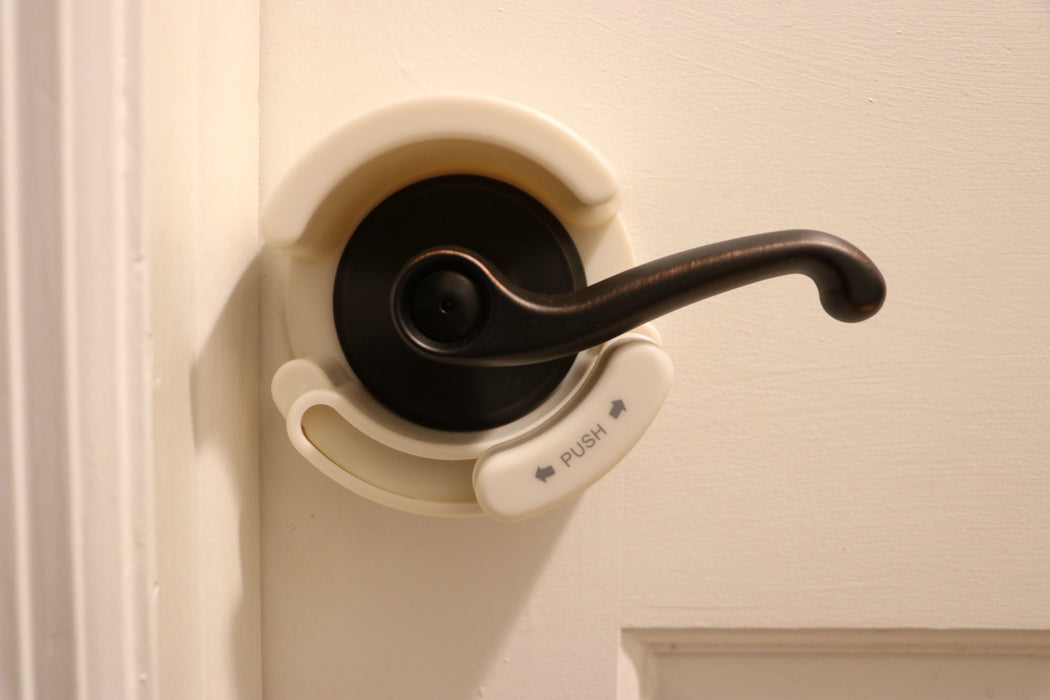 Safety 1st Lever Handle Lock
Ultimate parental power.  Lock your crazy kids inside any room of your choice.  The Lever Handle Lock by Safety 1st has a child-resistant, press and slide design keeping your curious little one out of unwanted areas. The Safety 1st Lever Handle Child Safety Door Lock should only be used on interior doors. DO NOT use the lever handle lock on a door that leads outside.  Although there is no drilling required, in order to install this item, you will have to take off the existing lever handles in order to add the lock and adapter plate, then reinstall the lever handles with the lock and adapter plate all aligned together.
*Accommodates most French/Lever style handles*
 To use:
To Lock: Press in the locking button and slide it towards the lever handle until you hear the button click into locked position.
To Unlock: Press in the locking button and slide the button away from the lever handle.
(The lever lock can be overridden from the opposite side of the door by using a little force to push the lever handle down and the lock will pop out of the locked position)
 *Tool needed: Screwdriver.