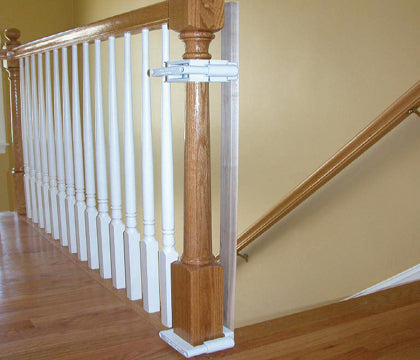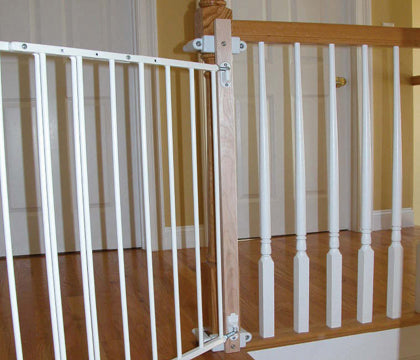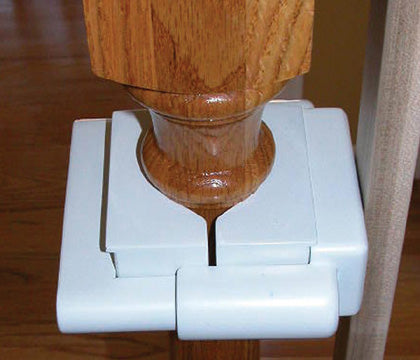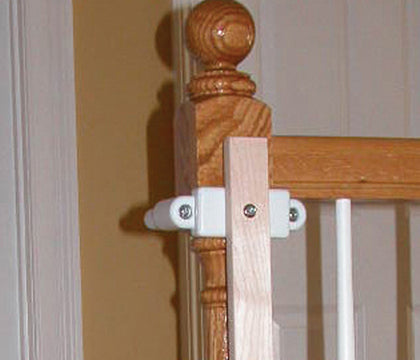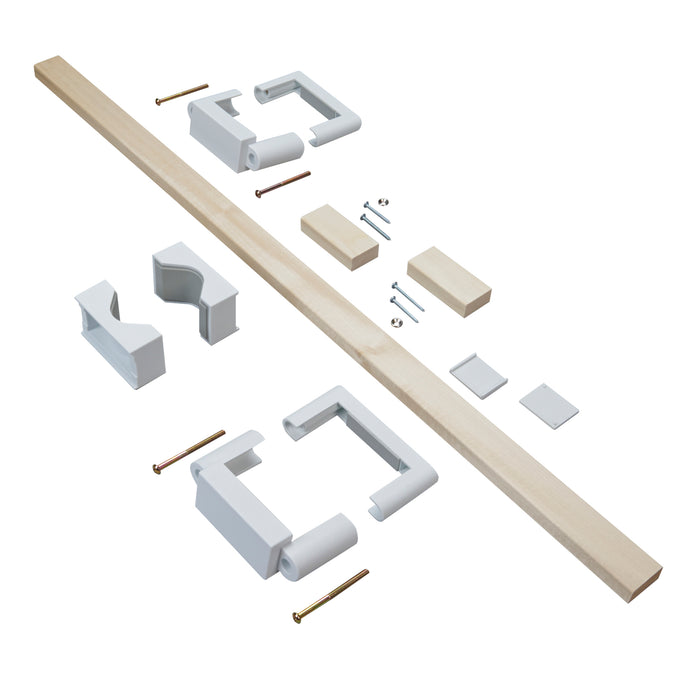 KidCo Stairway Gate Installation Kit
The beauty of today's homes is the diversity of designs and materials used for stairways, room openings and doorways. Because of this, the installation of child safety gates can be difficult since a "one size fits all" gate design does not exist.
In the Stairway Gate Installation Kit (Model K12), KidCo has assembled the materials and fasteners necessary to properly install any child safety gate to stairway banisters, without drilling into your expensive, decorative wood.

One kit is required for each side of the gate that is being mounted to a banister; and only the most basic tools are needed to assemble any good child safety gate.
For use at the top or bottom of stairs with hardware or pressure mount gates. The hardware is designed to fit square posts 2 1/2″ – 3 5/8″ wide or use the included insert for round post installation.