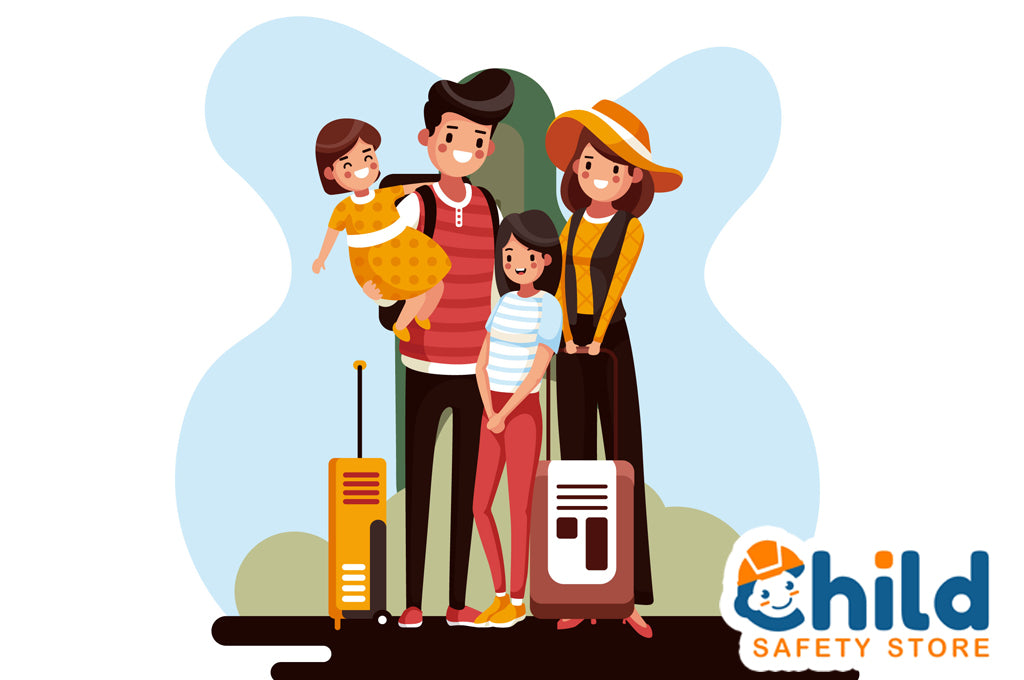 Tips for a Safe and Fun Family Trip
Summers are often the perfect time for a fun family getaway. To ensure that it remains enjoyable, it's a good idea to keep in mind the tips below. This will help your trip run as smoothly as possible. 
Let's get started!
Allow Plenty of Extra Time
If you're flying to your destination, make sure you allot some extra time in your schedule. After all, it'll take longer than usual to speed through the airport when you're holding a stroller, diaper bag and all of those other big items that often come with such a little person.  If you're traveling in the car, you'll need to plan for breastfeeding stops or, for kids who are a bit older, plenty of bathroom breaks.
Remember Sunscreen Safety
Sun safety is important for everyone, but remember that babies' skin is much more sensitive than that of adults. This means that their skin can burn much faster than ours as well. Make sure your child wears sunscreen. If you have a baby who is under six months old, you should instead keep them out of direct sunlight.  Remember that the sun doesn't need to be beating down on you in order for you to get burned. Wear sunscreen no matter what.
Provide Entertainment for a Fun Family Adventure
Bring plenty of things that will occupy your child's attention. Having a tablet, toys and snacks nearby will prevent you from hearing that dreaded phrase over and over: "Are we there yet?"
Brush Up on Pool Safety
If you'll be around the water when you go away with your family, it's best to brush up on your pool safety "rules" before you get there.  Make sure your kids know and understand the rules as well. Hotel pools, the ocean waves and the water parks all require you to be in the know when it comes to water safety.  Be sure that everyone has had swim lessons and don't take your eyes off of your kids when they go exploring.
Check on Breast Milk Policies 
Some airlines differ from others when it comes to whether or not you can bring breast milk or formula bottles on the plane with you.  If you have a long flight in mind, double-check your airline's regulations prior to booking your tickets.
Come Prepared
The best thing you can do is having necessities nearby.  For instance, an extra outfit, baby wipes and diapers. Keeping these items handy so you don't need to go digging around in your luggage at a moment's notice.  Keep these items in your carry-on instead of your luggage if you're flying, and in the car rather than the trunk if you're driving. 
Have An Emergency Contact Card
Arm your child with an emergency contact card with your information in case they happen to get lost. Help them to memorize the information as well. The card can include the child's name, your phone number, and any necessary medical details. For extra security, consider also storing your child's information using a temporary safety tattoo.