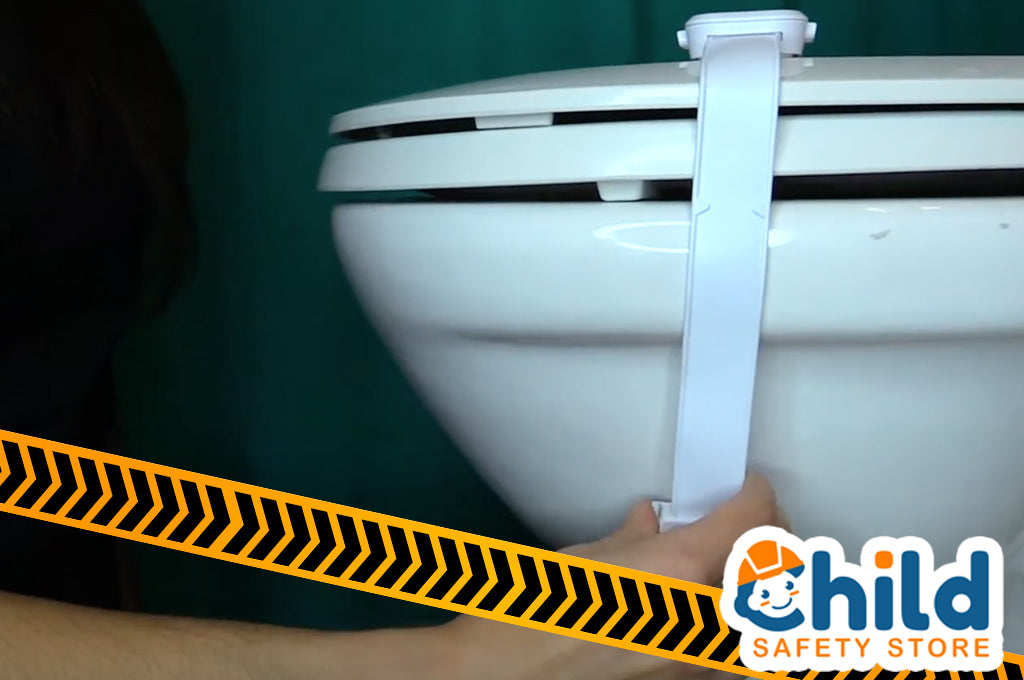 Product Spotlight: Safety 1st Easy Grip Toilet Lock
When it comes to household safety, the bathroom is a key area for focus. There are so many different ways for a small child to get into trouble in that room. For this reason, today's product spotlight is the Safety 1st Easy Grip Toilet Lock. 
The Dangers of an Open Toilet
According to the Centers for Disease Control and Prevention, drowning is one of the most common causes of death for children under the age of four.  Keeping this fact in mind, parents and caretakers should take a minute to think about all of the pools of water that live in their bathroom. Children can drown in as little as two inches of water. This includes the toilet bowl.
Though it may seem gross, kids can be very curious about the toilet bowl. It represents a forbidden place that is associated with maturity and adulthood. Besides that, the toilet has a cool lid that slams down when no one is nearby to stop you. 
Closing the bathroom door may not be enough to babyproof your bathroom. For extra protection, the toilet lid should be secured as well. Read on to learn more about the Safety 1st Easy Grip Toilet Lock. It's a product designed to help parents with young children. 
Safety 1st Easy Grip Toilet Lock Offers Additional Protection
As we often say, it is important not to rely on a single layer of protection. Instead, multiple layers can help to keep a child a bit safer from drowning or other trouble. That's when today's product spotlight, the Safety 1st Easy Grip Toilet Lock, comes in handy.
Basic Product Facts for Safety 1st Easy Grip Toilet Lock
Installing a Safety 1st Easy Grip Toilet Lock can prevent your little ones from accessing the toilet on their own without supervision. Without a toilet lock, your child can easily lift the toilet bowl lid and play in the toilet water. Not only that, they may flush down items that can clog your plumbing, which may lead to a costly repair. 
Here are some basic features for the product:
Keeps toilet lid securely shut
Fits most toilets
Adhesive backing
Easy installation
Removes easily
The Safety 1st Easy Grip Toilet Lock is one-handed for quick release. It also can be easily removed for cleaning, or during periods of non-use. It's designed with a flexible strap that allows it to fit most toilets and has adhesive backing for easy installation.
Our child safety experts are always available to answer any questions you may have about safety products we are selling, including bathroom childproofing products, questions about your purchase, or ways to turn your home into a safer place for your little ones.
To learn more about the Safety 1st Easy Grip Toilet Lock, watch this informative video from Child Safety Store's YouTube page:
For more information about childproofing your home, read this full blog post on the topic. These tips, along with everything else we've covered on this blog and website, can help you to keep your children safe. That's true no matter the circumstances. Taking care of children is a full-time job. Having a bit of help can really go a long way.