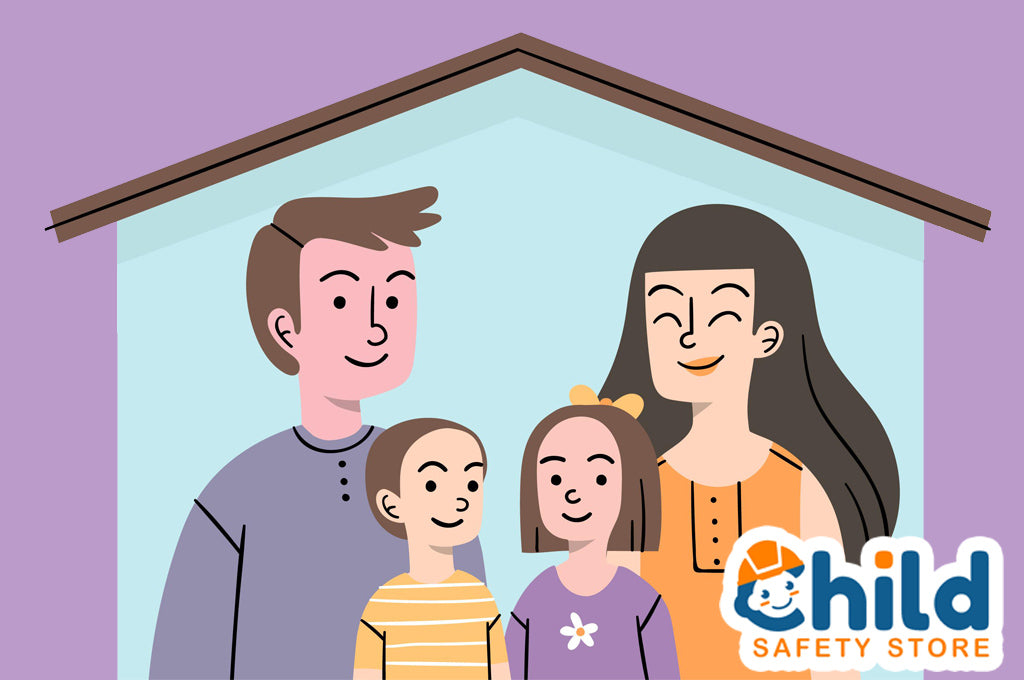 Home Safety Check: How to Tell if Your Home is Safe for Kids
It's National Safety Month. Yes, this means now is the perfect time to give your house a safety check! First you'll need to know how to tell if your home is safe for kids. Our days are busy. Kids can be difficult to keep a close eye on. This combination of factors can result in tragedy if you aren't careful. You want to be absolutely sure that, should your children wander off on their own, they won't be able to get into any danger.
In this home safety check blog post, let's review some childproofing safety tips that every parent should be extra cautious about. Every house has potential risks all over. Today we'll break down some of those unsafe areas of your home.
5 Home Safety Tips for How to Tell if Your Home is Safe for Kids
Washing Machine and Dryer:
There are more injuries related to washers and dryers than you may realize. In fact, according to the Centers for Disease Control and Prevention (CDC), there have been more than 3,000 since 2014. There are two main reasons why these appliances are a potential danger to your children. The first is the risk of them climbing on top of and then falling off.  The second is the risk of them getting trapped inside the machine.
Learn about safety features, top-load vs. front-load options and two types of safety locks in this previous blog post.
The Kitchen:
So much can go wrong in a kitchen. Ultimately, it is best to not even let your children into the room while you're cooking.  If you think about it, a hot stove, boiling water, sharp knives and dishwashing detergents are all things that can get your child into trouble, and quickly. These are a danger especially on holidays, when you may be more distracted than usual. Consider appliance locks for your refrigerator, stove and dishwasher. In addition, be sure to always keep the handles of any pots on the stovetop turned in so they can't be reached by a child.
Safety Gates:
Safety gates are a great way of preventing children from going into areas of the house that are off limits.  This is especially helpful when installed at the top of a flight of stairs. Otherwise, young children who are exploring or just beginning to walk can easily stumble down the stairs.
Learn more about the importance of a safety gate in this blog post.
Bathroom:
Aside from birth defects, drowning is the most common cause of death for children under four years old.  With that in mind, take a minute to think about all of the pools of water that live in your bathroom. Children can drown in as little as two inches of water. So, the sink, toilet bowl and bathtub all present real and urgent drowning risks. Make sure water is drained from the sink and tub after use, and the toilet lid is closed with a childproof lock. 
That said, these should be used as an additional layer of protection. Above all, it is best to keep your child from entering the bathroom in the first place. Aside from these drowning risks, there are other hazards in the bathroom as well. If the floor is wet after your shower, your child can easily slip on the tile floor. Medicines and some cleaning supplies are also often kept in this room. These items should always be kept away from children. 
For more information about childproofing your bathroom, read this full blog post on the topic.
Cabinets locked
Here's another way how you can tell if your home is safe for kids: do you have cabinet locks throughout your house?  This is one simple action that can make a world of difference. As we discussed above, cabinets often contain all sorts of items that we need to keep away from children.  Not only that, these cabinets are found in many rooms throughout our houses. Medicine is in medicine cabinets. Cleaning supplies are in laundry rooms. Dishwashing detergent is in the kitchen. The list goes on. By simply placing a childproof lock on these cabinets, it helps to prevent any number of potential problems.
Check out this blog post to learn about the different types of cabinet locks available and how to use them.