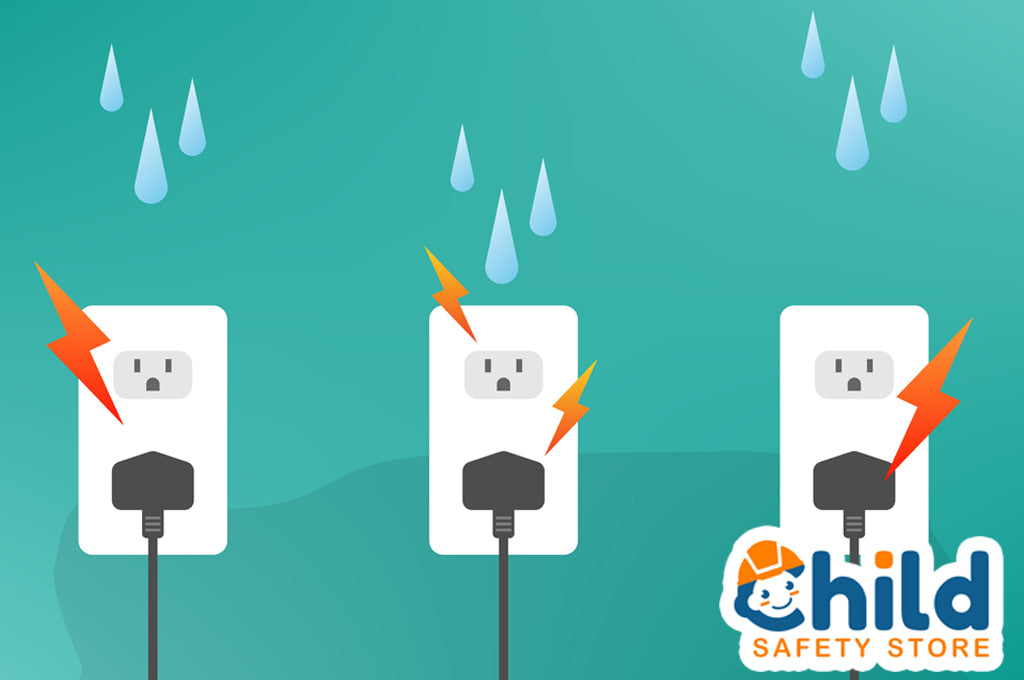 Baby Proofing Your Home with Outlet Covers
In today's totally wired world, you're never too far from an electrical outlet. That's great news for our tech toys… but can be a menace for children! That's where outlet covers come in. 
According to the National Fire Protection Association (NFPA), approximately 2,400 children each year are shocked or burned severely after sticking metal items into outlets. Of these incidents, it is estimated that there are six to 12 child fatalities a year related to these occurrences.
At Child Safety Store, we've touched on the need for baby proofing your home. We've even covered tech-related topics like how to deal with the dangers of tipping televisions. Today, let's talk about electrical outlet covers and general safety. 
Install Tamper-Resistant Outlets
The absolute goal of outlet safety is preventing kids from inserting anything into them. In this regard, consider replacing basic outlets with special tamper-resistant outlets. These closely resemble normal outlets, but have a unique safety feature: spring-loaded shutters that close off the receptacle's openings. This means that the outlet's shutters will only open when compressed at the same time. Therefore, a plug must be specifically and correctly connected in order to access the tamper-resistant outlet. As a result, tamper-resistant outlets help to prevent your little ones from poking anything through one of the openings.
Outlet Covers to the Rescue!
Of course, many people aren't planning to replace every electrical outlet in their home. For them, outlet covers are a great fix. These simple and inexpensive safety devices can baby proof every outlet in your house. 
Typically, outlet covers are made of plastic. You've likely seen them before. To install them, you simply plug them into the open outlet. This prevents small children from being able to pull them out. Of course, it also effectively blocks the outlet. As a result, they'll need to be manually removed every time you want to plug something in. While that can become annoying, it's well worth the safety of your child! 
For example, take a look at this 12-pack of KidCo Electrical Outlet Caps.
Try a "Socket Lockit"
Next up, take a look at the Socket Lockit. These are locking outlet covers that closely resemble the standard outlet caps, but with a twist. The Cardinal Gates Socket Lockit features a pressure-button release. This keeps the cover locked in place, but also allows for easier removal by adults.
What About Power Strips? 
Stepping away from wall sockets for a moment, let's talk about power strips. These devices offer maximum convenience for homes that have a lot of tech devices. On the downside, they work like a magnet for curious kiddies. They're also a bit trickier to child-proof. Fortunately, there is a way!
This Power Strip Cover from Safety 1st can be easily adjusted to cover the full power strip, including the plugs. To see it in action, check out this video. Our child safety expert Esteban will walk you through, step-by-step, how to install Safety 1st's Power Strip Cover.