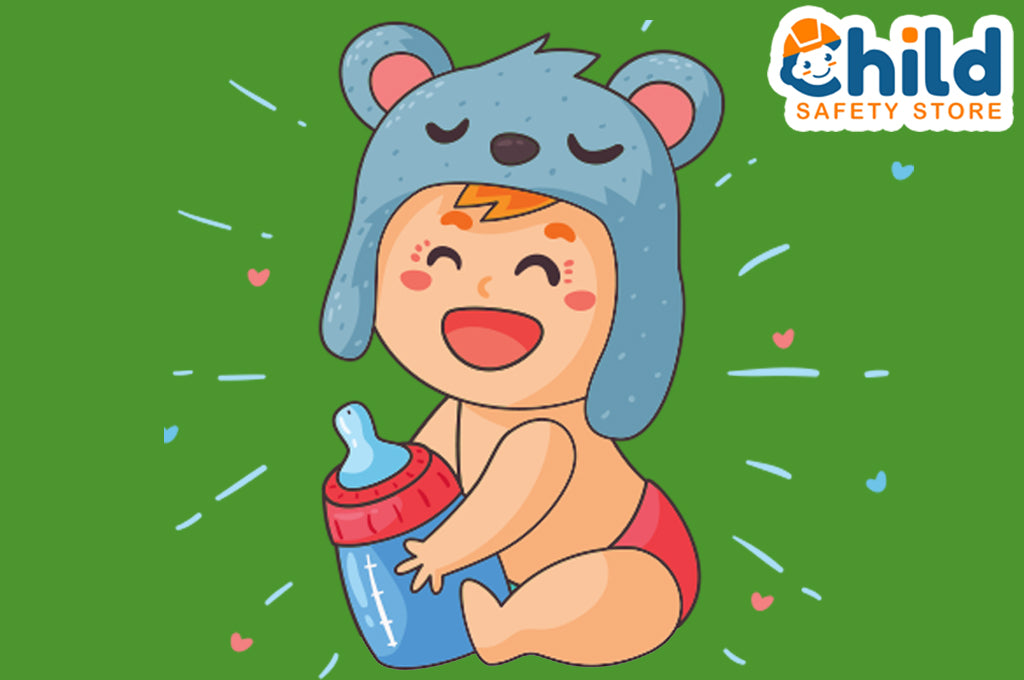 Should You Hire A Professional Babyproofer?
No matter where you live, there are always safety hazards. Fortunately, there are also solutions to most of these risks. One of the best precautions you can take to help keep your child safe is to hire a professional babyproofer.
At Child Safety Store, we sell a wide variety of babyproofing essentials. These are invaluable for concerned parents of little ones. Of course, it never hurts to learn a expert's opinion. Combining your own precautions with the advisement of a professional babyproofer can eliminate many needless dangers from your home.
Why Consider a Professional Babyproofer?
You may not think you need a professional to help you babyproof your home. This is something that many people try to do on their own. The fact is, even attentive parents could have hidden safety hazards in their home. Many people are aware of things like a child safety gate for their stairs, but there are many other steps to consider.
A professional will make you aware of the potential dangers in your home with a comprehensive evaluation of your living space. This takes some of the pressure off you. It not only makes your childproofing efforts more effective, but it also makes the process even more thorough. This allows you to see all possible precautions you can take to help prevent injuries and accidents from occurring.
Now, the job of these professional babyproofing experts is not to make things more difficult for you with complicated contraptions. Instead, it is their job to find livable solutions that will help to keep your family as safe as possible.
Get Quality Advice
Finding the perfect solutions, products and advice for childproofing can be overwhelming when you're doing it alone. A professional babyproofer, however, will help you to make the best decisions for your personal needs. Often, these experts have already done the research and can recommend the most reliable and durable options for your needs.
Professional babyproofers are typically plentiful with their advice and expertise. Just being aware of a potential hazard that you didn't "see" before can make you more mindful of possible dangers. These professionals will give you advice that is customized to your particular home. For instance, it is rare that a babyproofer will suggest a product that does not apply to your living circumstances.
Personalized Evaluations
Having an in-home evaluation can be one of the best precautions you take for your family's safety. This usually takes about an hour and is well worth the time. While some professionals charge for an evaluation, many only charge if you utilize their services afterward.
Remember, this evaluation is an individual assessment of your specific home. Each family and home are unique. Therefore, you should be as proactive as your professional babyproofer. 
Here are some actions you can take during the evaluation:   
Ask about childproofing products that you are considering purchasing. You may find that the babyproofer recommends this product, or would advise against it for reasons that are specific to your needs.
Tell your babyproofer about any special needs, concerns or questions related to your child. These services take your child's age and behaviors into account and anticipate their future capabilities.
Ask what actions you can take yourself to improve the safety of your home. While these individuals are professionals, don't assume that they have taken into account anything and everything you may have questions about.
If you feel overwhelmed by the babyproofing process, hiring a professional is one way to be sure that you are doing everything you can to keep your child safe. After all, calling someone can help you will take time and pressure off of your plate. Now you'll be able to enjoy spending time with your child in total peace of mind!
For further information about keeping children safe, browse the full Child Safety Store Blog. You can also reach out to us on the official Child Safety Store Facebook page!