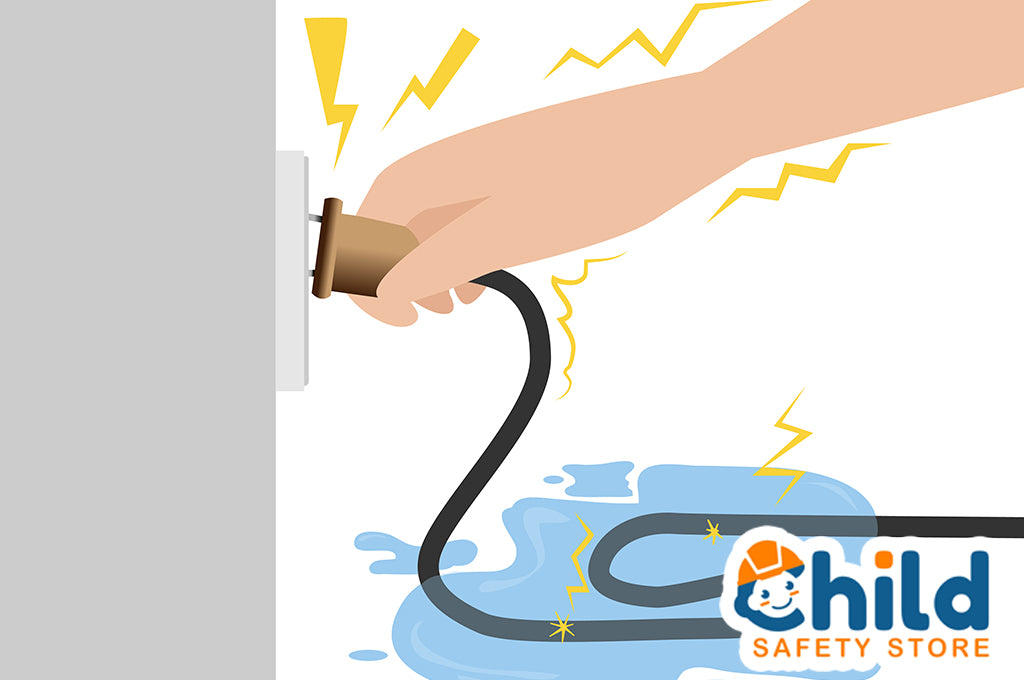 4 Ways to Avoid Electrical Danger This Holiday Season
'Tis the season for festive lights…and, unfortunately, house fires. This holiday season, many households are decking the halls with Christmas tree lights, menorah lights and decorations that would make Clark Griswold jealous. Keeping this in mind, electrical danger can become a serious concern during the holidays.
Sadly, this extra use of electrical outlets, extension cords and power cords can make for a dangerous situation. This is especially true for households with curious children or pets. Don't let power safety issues ruin your holidays.
In the past, we've discussed holiday safety in more general terms. In today's blog, let's talk about how you can still enjoy your eggnog without worrying about electrical danger. 
Electrical Danger Causes: Use Electrical Cords Sparingly
According to Electrical Safety Foundation International (ESFI), "roughly 3,300 home fires originate in extension cords each year, killing 50 people and injuring 270 more." With proper precautions, these accidents can be avoidable.
You see, overheated wires are a major problem. Often, people want an abundance of holiday decorations. However, no one wants unsightly cords and outlets to ruin the overall décor of the room. As such, they plug together multiple extension cords and overload the outlets. Additionally, many folks run wires under a carpet, which can cause the cord to overheat. Unfortunately, Con Edison's Electrical Safety page explains that one of every six home fires are started by overheated wires.
Check Any Cords Before Plugging In
Often, if you inspect your cords before plugging them in, you'll find splits or fraying in the protective covering. This exposes the wiring and presents an electrical shock risk. This is especially important when hanging outdoor lights and cords that may be exposed to rain or snow. When putting up a string of lights, never staple the cord or nail it to a surface.
Of course, this can cause damage to the wires. If you notice any fraying at all on your power cords, don't try to fix the problem with homemade solutions. The very smartest move you can make is to simply replace the cord. In the long run, it will cost you a whole lot less.
Don't Alter Outlets and Cords
It may seem obvious, but you should never remove the third prong from a plug to make it into a two-prong outlet. This third piece, called a "ground prong," is there for a reason. You see, this pin creates a path for electricity in case a short circuit or fault happens within the device. 
Cutting this prong will prevent the electrical current from flowing correctly through the device. As you may have guessed, this can cause severe electric shock. Not only that, doing this can damage your appliances or start a fire.
Cover Unused Outlets
Here at Child Safety Store, childproofing your space is one of our favorite topics. Not only does this advice apply during the holidays, there are additional things to consider this time of year.
To help prevent accidents, get down on the floor and explore your holiday decorations from the eyes (and height!) of a child. Keep in mind that colorful lights and seasonal decorations will be appealing to your little one. This is good news, as long as it's done safely!  When it comes to electrical safety, you should be sure that all outlets are covered and inaccessible to the fingers of crawling babies and curious tots. 
All said and done, it is important to be mindful of how you set up your lights and decorations this holiday season. Without such precautions, this can mean severe injury or fire.