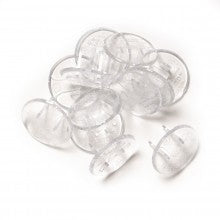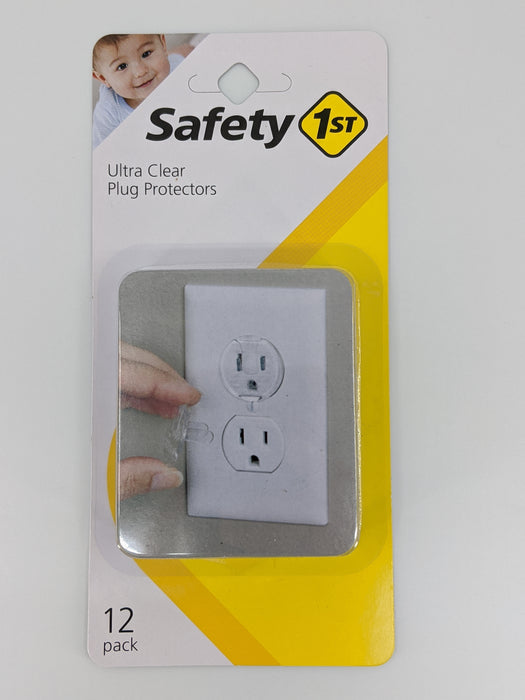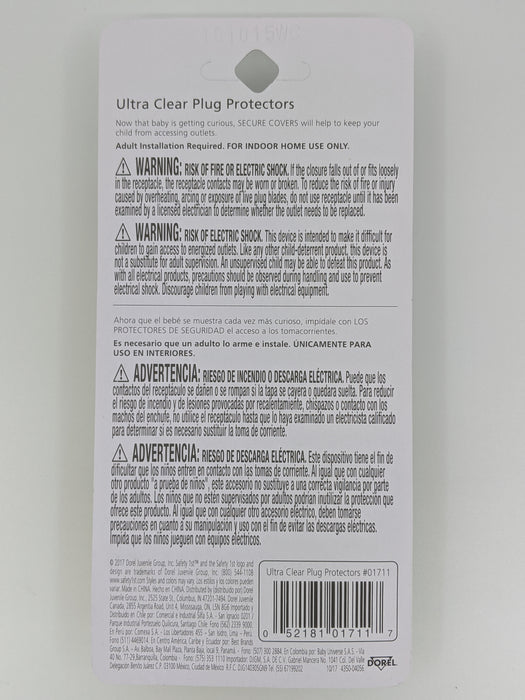 Safety 1st Ultra Clear Plug Protectors
It's fun watching your baby crawl and toddle around the home, and it's easy to provide them with a safer environment to explore. Specially designed to go unnoticed by children, these Ultra Clear Outlet Plugs by Safety 1st help you protect your curious child from unused outlets. 
To help keep children safe from electrical shock, use the Safety 1st Ultra Clear Outlet Plugs. These clear, durable safety plugs fit standard electrical outlets to prevent insertion of fingers or small objects. These durable plug protectors fit standard electrical outlets for added safety. Clear design is uninteresting to children. 18 outlet plugs with child-resistant rounded edges. Removable and reusable.
Product Highlights
Prevents insertion of fingers or small objects into an electrical outlet
Fits into standard electrical outlet for added safety
Colorless plastic blends in and is uninteresting to a child
Child-resistant curved edges make removal difficult for children
Removable and reusable protective plugs
Fits both two and three prong outlets
Product Specifications
Brand: Safety 1st
Type: Electrical Outlet Plug Protectors
Material Type: Plastic
Material Composition: Lead-Free
Color: Transparent/White
Age Group: Toddler
Instructions:
Insert plug protector into unused socket. Plug protector will fit firmly in place.
To remove, simply insert finger nail under edge and pull out.
With Safety 1st Ultra Clear Plug Protector, you will have the peace of mind knowing that your children is safe from electrical hazards. Child Safety Store is your go-to resource for childproofing or baby proofing your home. Shop electrical child safety products here at ChildSafetyStore.com!