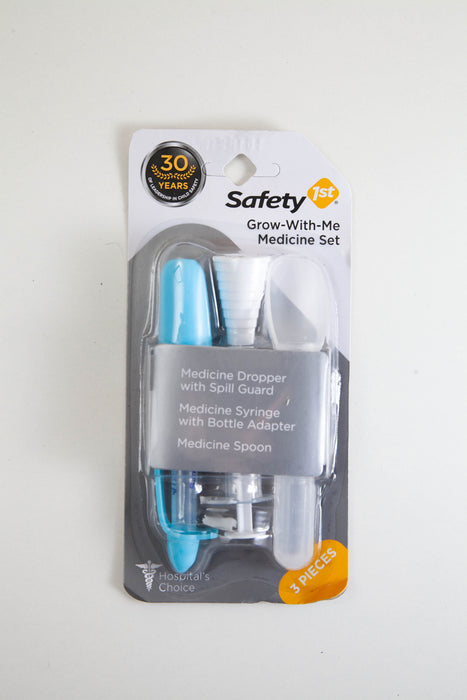 Safety 1st Grow-With-Me Medicine Set 3PC
This Grow-With-Me Medicine Set by Safety 1st is a 3-piece set that will cover your child from infant to toddler. The Grow-With-Me Medicine Set contains three medicine dispensing options for your growing child:
Medicine dropper with spill guard which is designed to provide accurate dosage measurement.
Medicine syringe which can easily and accurately dispense the baby's medicine.
Medicine spoon which is perfect for dispensing medicine to your child as they get older.
*The Medicine Syringe comes with a bottle adapter which allows accurate dosing from open-topped medicine bottles*
NOTE: "ALWAYS point medicine dispenser at the inside of the child's cheek, while the child is in an UPRIGHT POSITION."