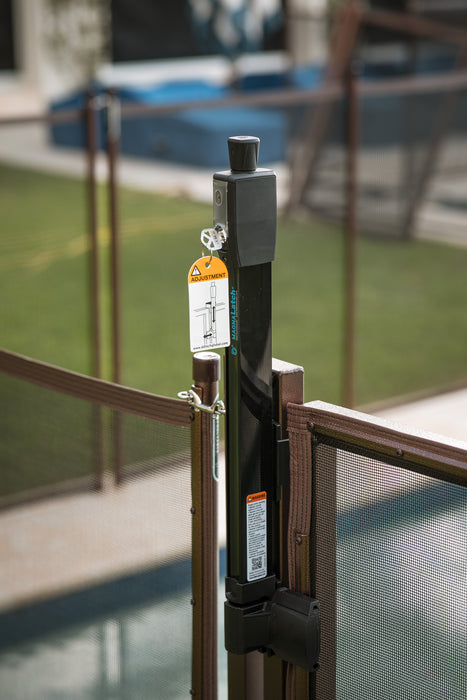 MagnaLatch Series 3 Top Pull | Magnetic Locking Latch
Now there's the new MagnaLatch Series 3. It's the safest, toughest MagnaLatch yet.
MagnaLatch Series 3 includes a new visible lock indicator, 6-pin re-keyable security lock, vertical & horizontal alignment indicators, and much more. It's been tested to 2 million cycles and it's 50% stronger than before.
Special Features: Safer, ergonomic lift knob, Visible Lock Indicator, Rekeyable Security Lock, Rekeyable Security Lock, Product traceability, Built-in post cap spacing, Industry leading magnetic technology, Easier adjustment, Permanent magnet sealed from the elements, Alignment indicators, Improved drainage in latch & striker body, Industry's greatest gate/post movement tolerance, and more great features!