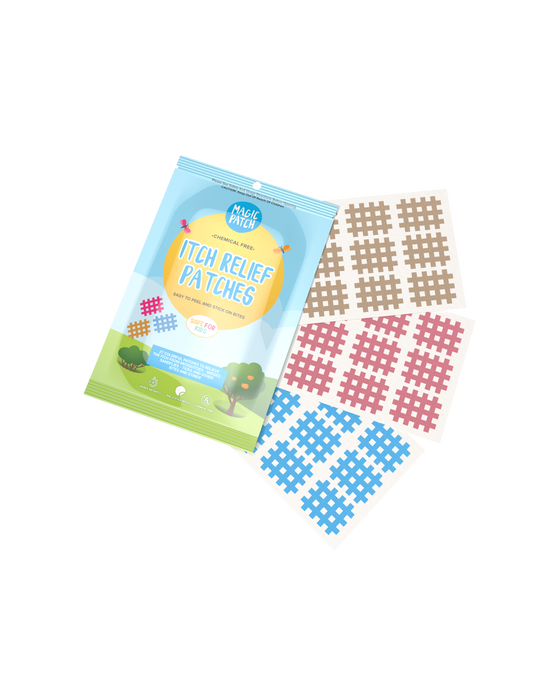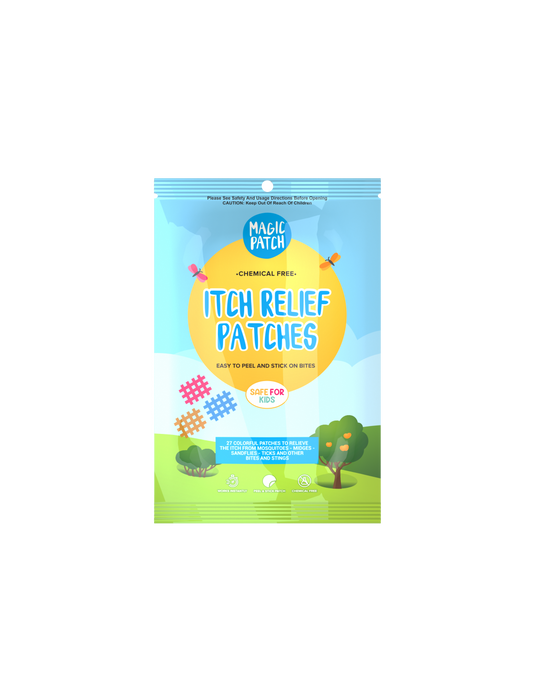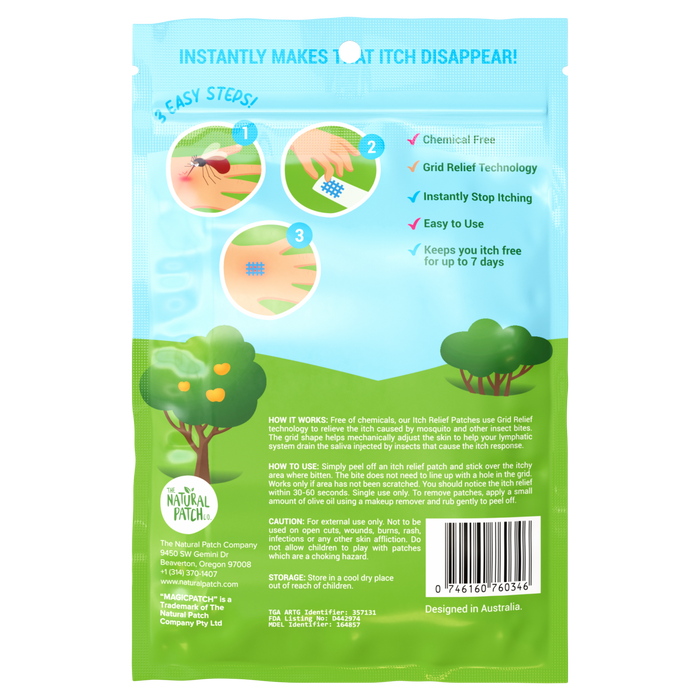 MagicPatch Itch Relief Patches
Our MagicPatch Itch Relief patch does exactly what it says!
The world's #1 all-natural, non-spray, non-chemical magical relief from itches and bites for you and your family. 27 Patches per pack. 
Here's how it works:
Put one on a bug bite and our Grid-Relief Technology micro-lifts the skin (no chemicals) to drain the lymphatic system of the biochemicals that cause that itching sensation.