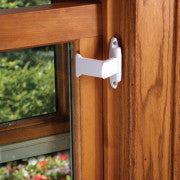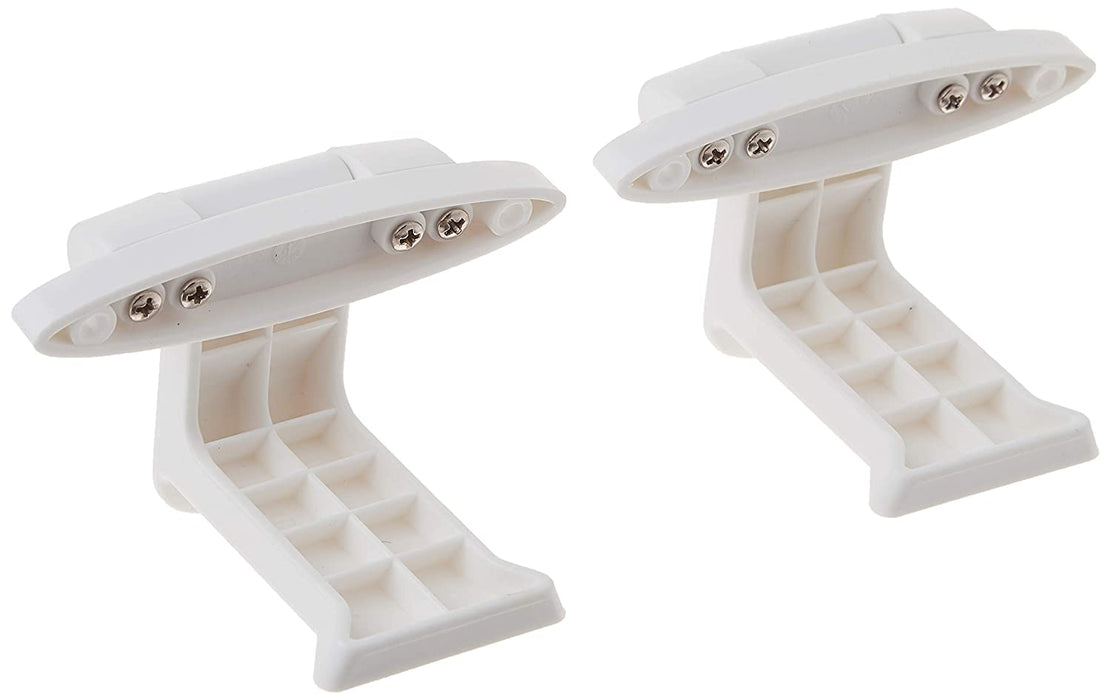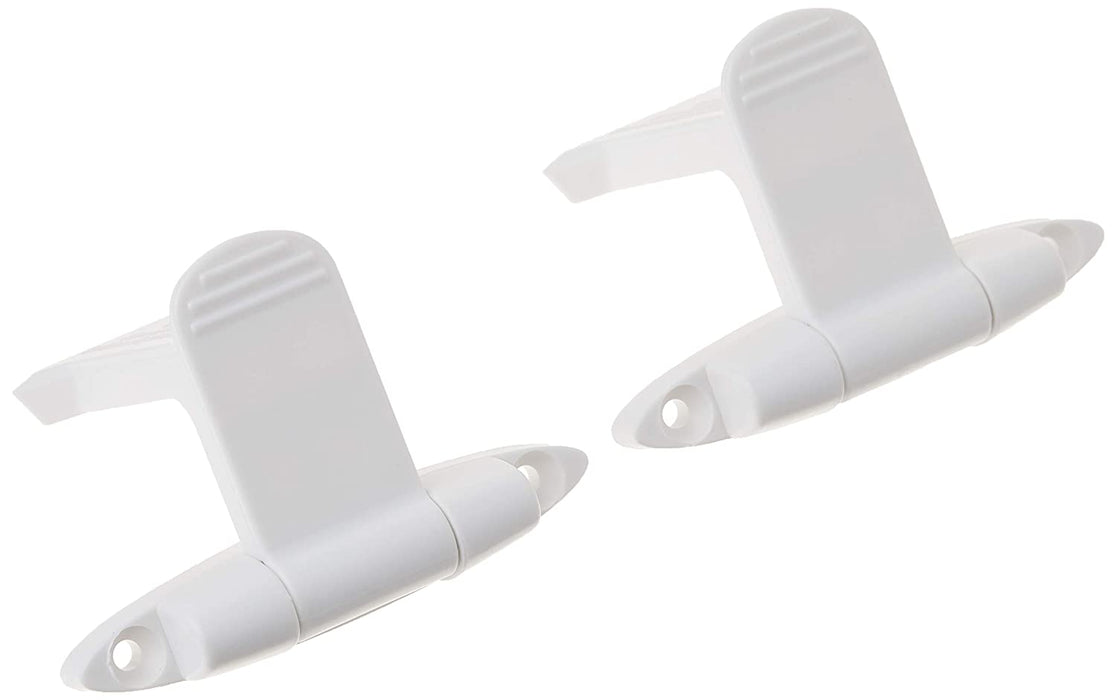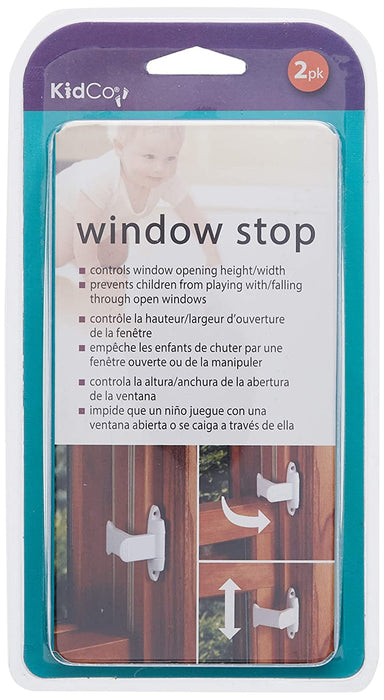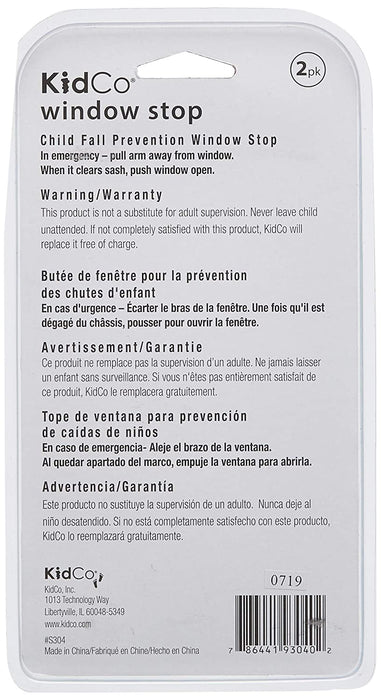 Keep your kiddos on the right side of the window.  Because every kid thinks about climbing out the window at least a few times a day.  KidCo® Window Stop helps to prevent accidents by keeping kids away from windows. It's a small mechanism that keeps the windows locked. This window stopper also controls the height and width of the locked window and can be mounted for single or double hung and sliding windows.
This child safety product is screwed into the side sash of the window and once properly installed it allows the window to only be opened 4", preventing a child to fall through it.
Just pull arm away from window to allow window to open. When closing window, it automatically resets and snaps back in place. Works on single-hung, double-hung and sliding windows.
This window stop meets ASTM standards.