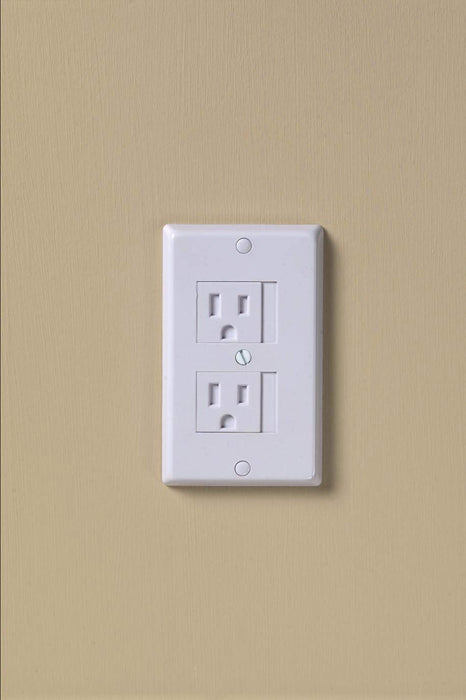 KidCo Universal Outlet Cover - White - 1pk, 3pk
Once your baby starts exploring your home, exposed outlets are a major concern. By preventing the insertion of objects into the outlet, it will prevent injury to your child.
This Universal Outlet Cover by KidCo comes in a 1 pack and a 3 pack. This universal outlet cover will fit on both a standard and decorator outlet. This item DOES NOT need to be removed each time you'd like to use the plug.
*This item does not substitute for adult supervision. *