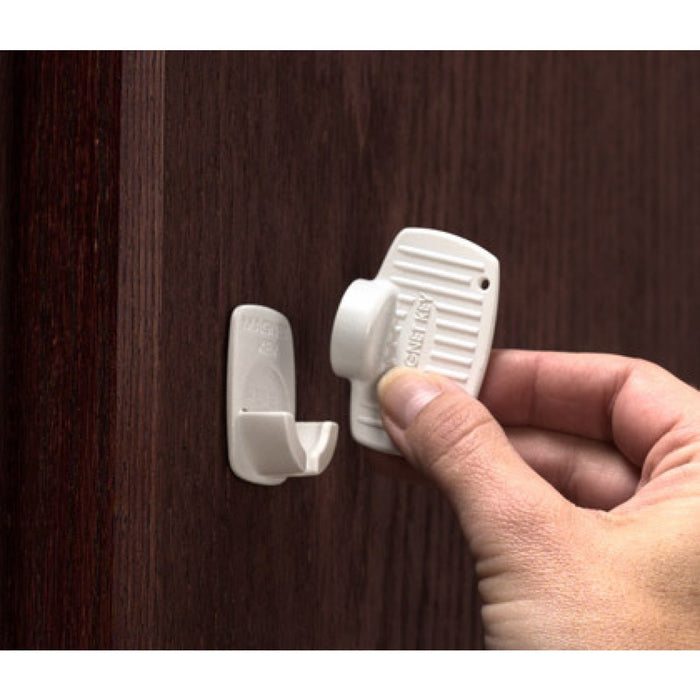 KidCo Adhesive Magnet Lock Starter Set
Keeping kids out of those special drawers and other "adult" areas.  The Kidco Adhesive Magnet Lock Starter Set offers a versatile solution for your childproofing needs. This safety lock will help you lock cabinets and drawers so that your children can't open them. This starter set installs without tools or drilling, making it perfect for glass, mirrors, or other surfaces that are impractical or undesirable for drilling. With their tough adhesive, these locks can be easily installed. The adhesive keeps the KidCo magnet lock in place until you release it with the key. Removing the locks is also convenient, and they don't leave holes or damage the cabinet.
Comes with two magnet locks, a key, and a key holder. Additional magnet locks are sold separately.