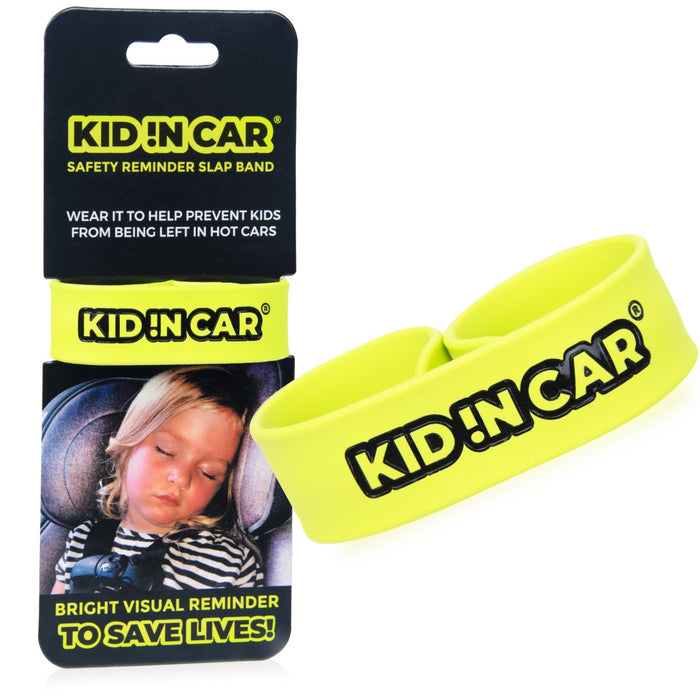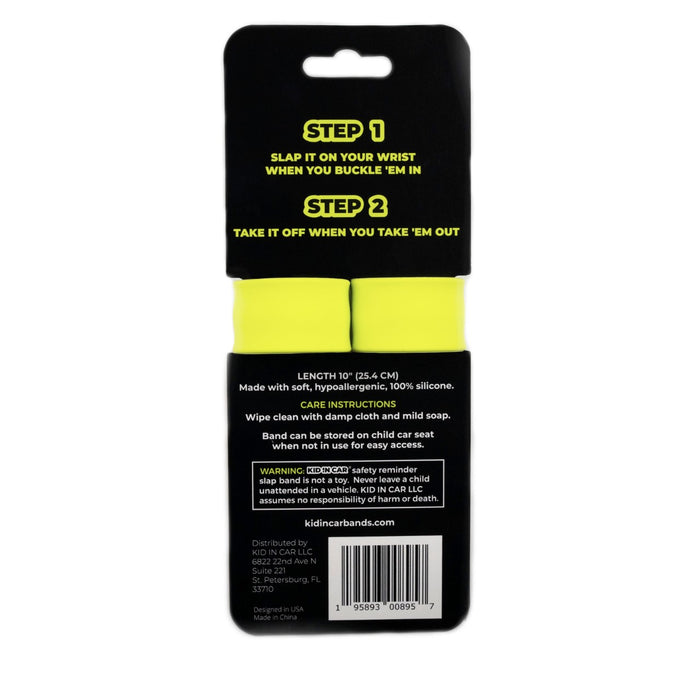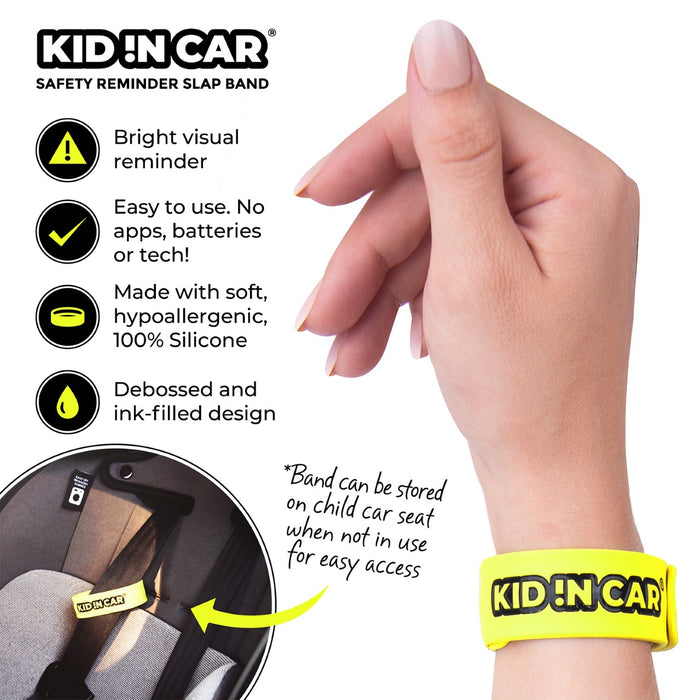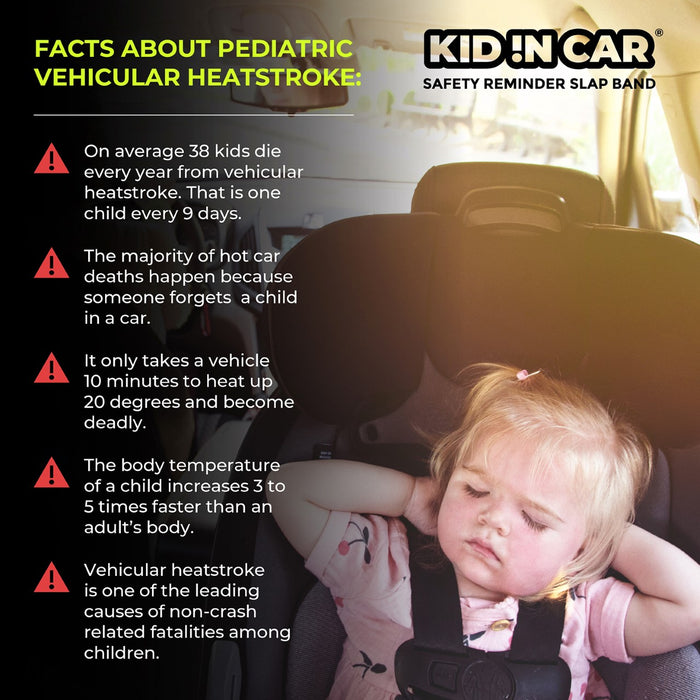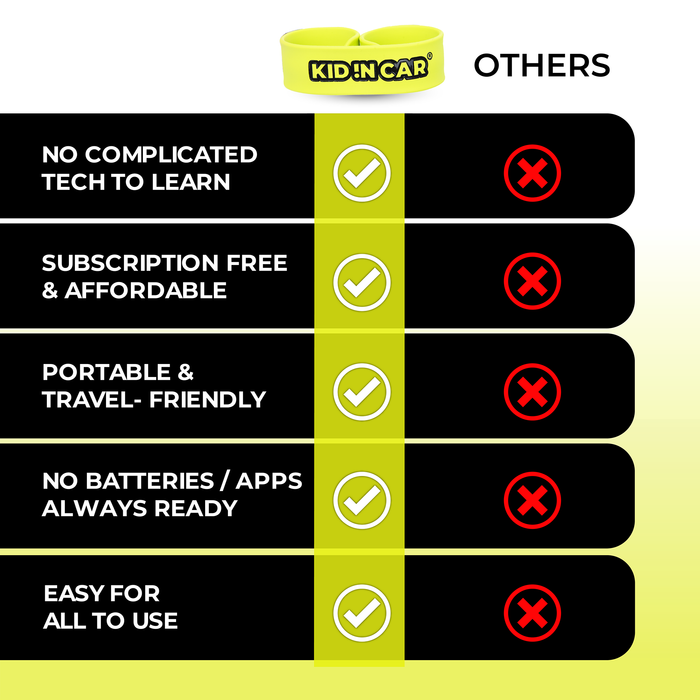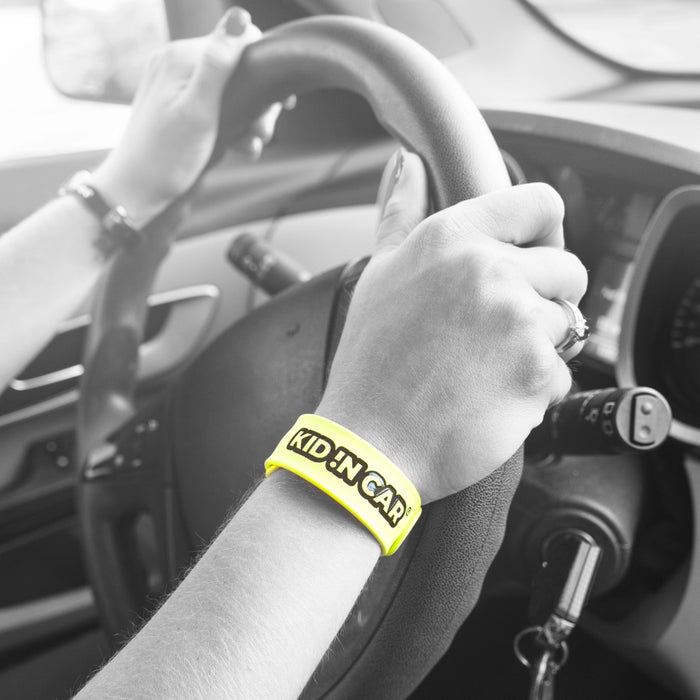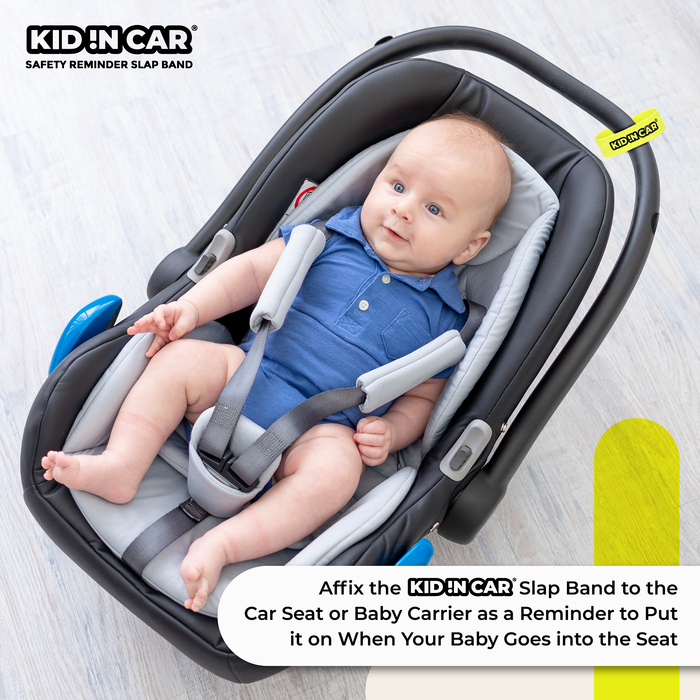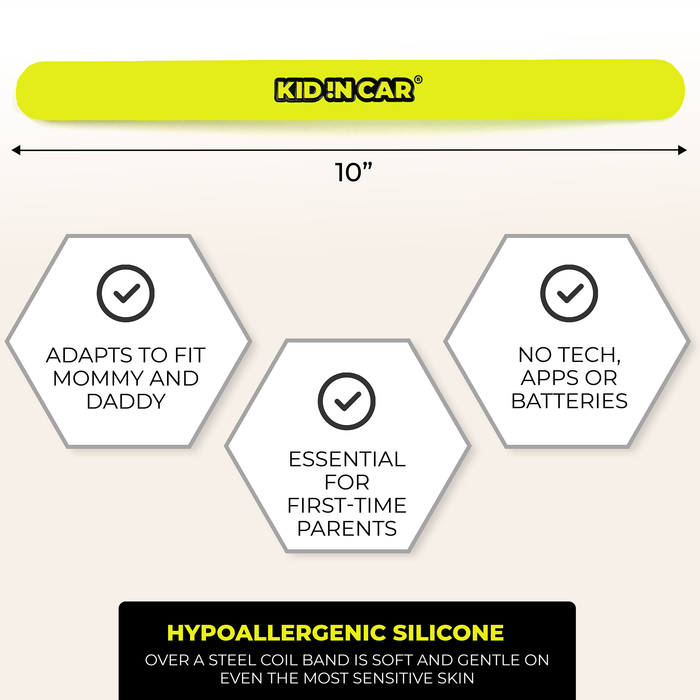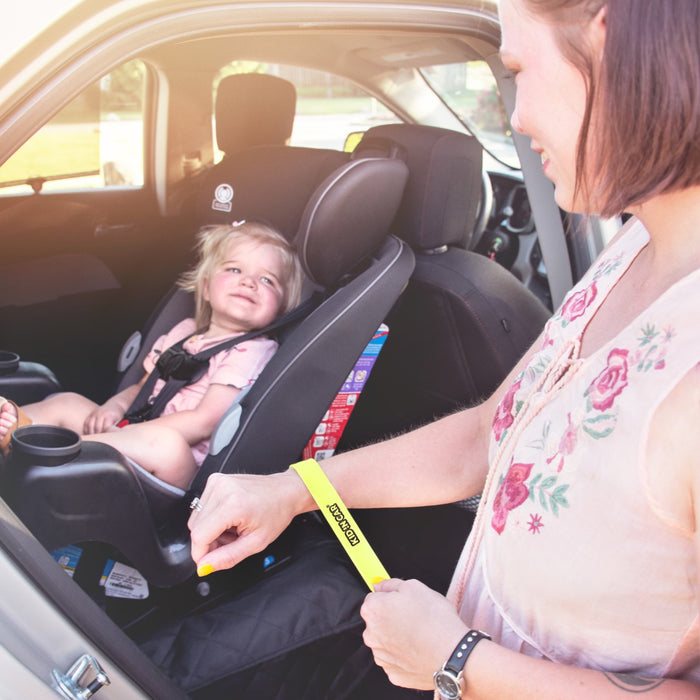 KID !N CAR - Safety Reminder Slap Band
PROTECT YOUR PRECIOUS CARGO from tragedies related to hot car incidents with the KID !N CAR Baby Car Reminder. This neon yellow slap band catches the eye and reminds parents not to leave baby behind.

NO-TECH REMINDER is the simplest of baby car accessories. There are no apps to download or batteries to charge. A baby travel essential, you can use it with your family sedan and vacation car rentals.

HYPOALLERGENIC SILICONE over a steel coil band is soft and gentle on even the most sensitive skin. Black ink debossed on neon yellow is an eye-catching reminder as you drive and when you reach your destination.

ONE SIZE FITS ALL so dads with brawny wrists can wear the KID !N CAR Slap Band, too. When not in use, wrap the wristband around the carseat so you can put it on as soon as you strap-in your baby.

PRACTICAL AND SIMPLE for even grandparents to use, KID !N CAR Baby in Car Reminder Bands are newborn baby essentials. They are indispensable and thoughtful baby shower gifts for first-time parents.