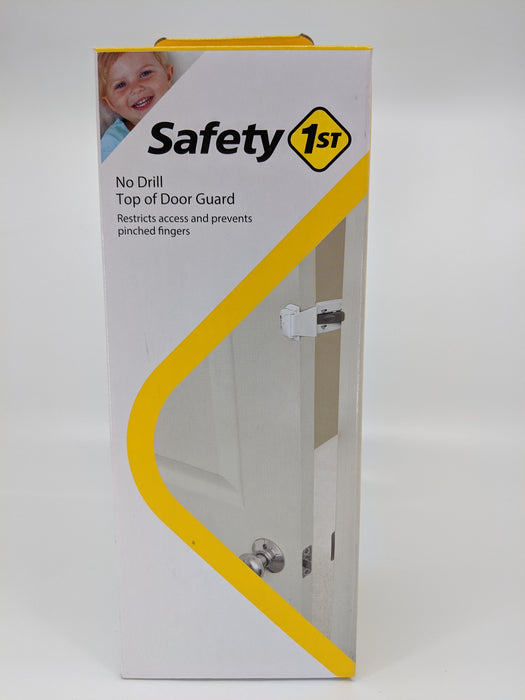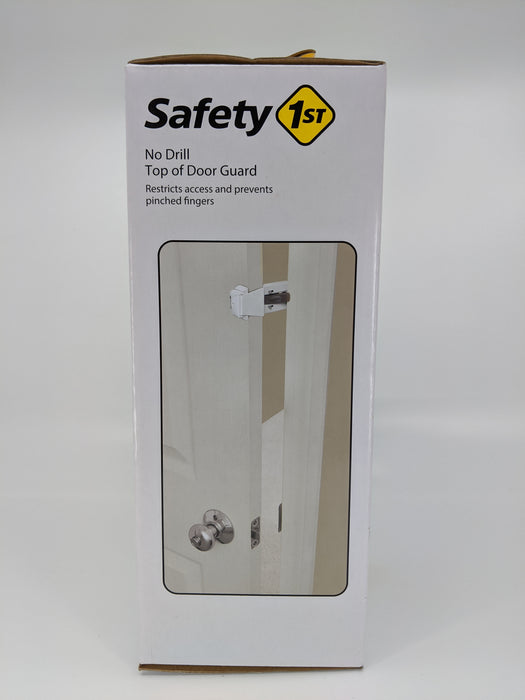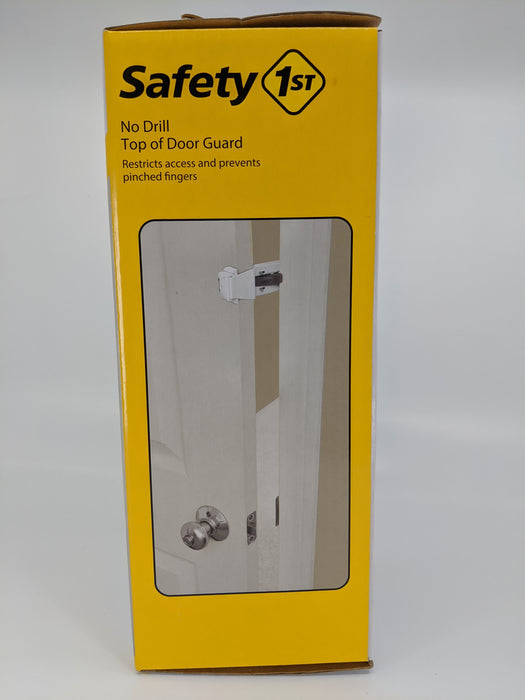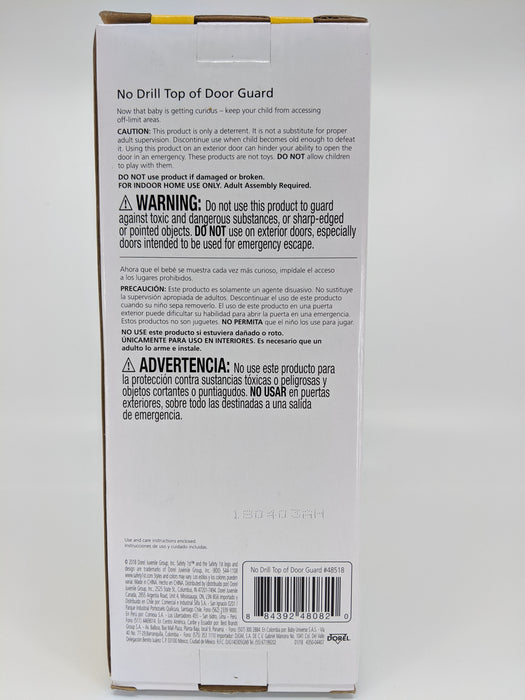 Safety 1st No-Drill Top of Door Guard
Resists access and prevents pinched fingers.
As a parent, one of your main concerns is to keep your child safe and healthy especially during the first few years of life when they do not have any understanding of their own. It is not easy to control toddlers who keep finding infinite and innovative ways to either hurt themselves or to break and crack different furniture items around the house. One such common item is the door which either your little one will continuously bang for your attention or just open and close them repeatedly as a toy.
It is obvious that your little one has no idea how they can hurt themselves and the potential danger which lies on the other side of the door. However, as a parent you completely understand how damaging a door can be which is exactly why you should stay a step ahead with Safety 1st No-Drill Top of Door Guard.