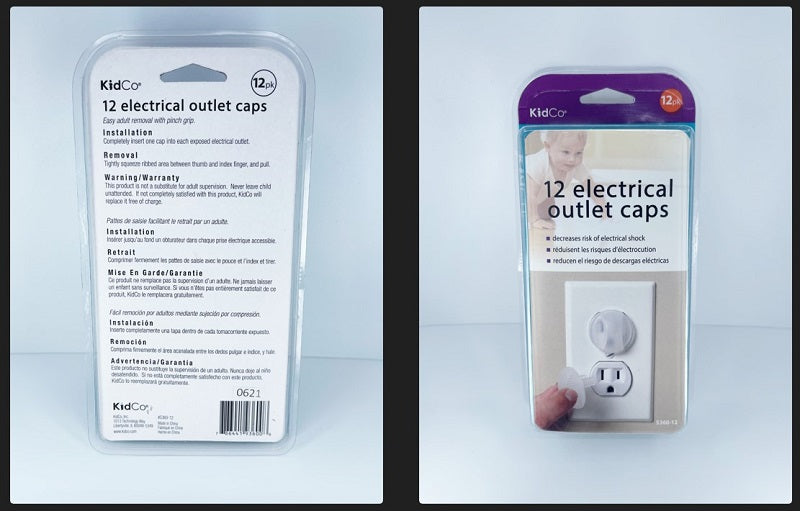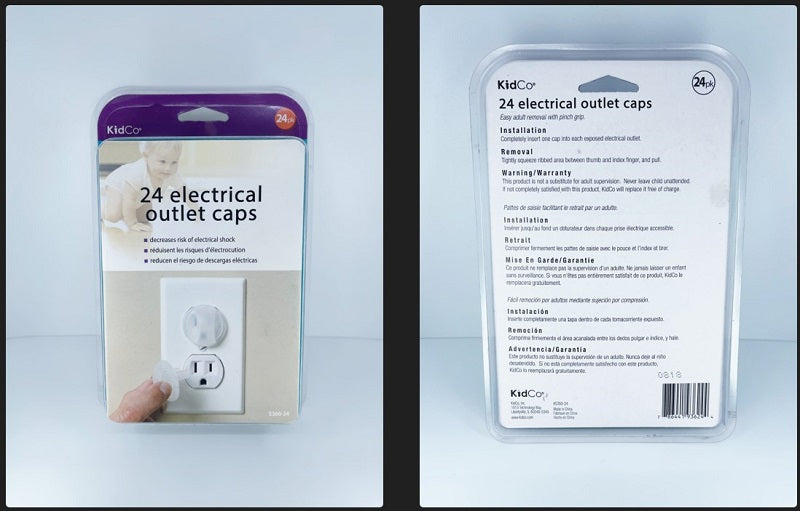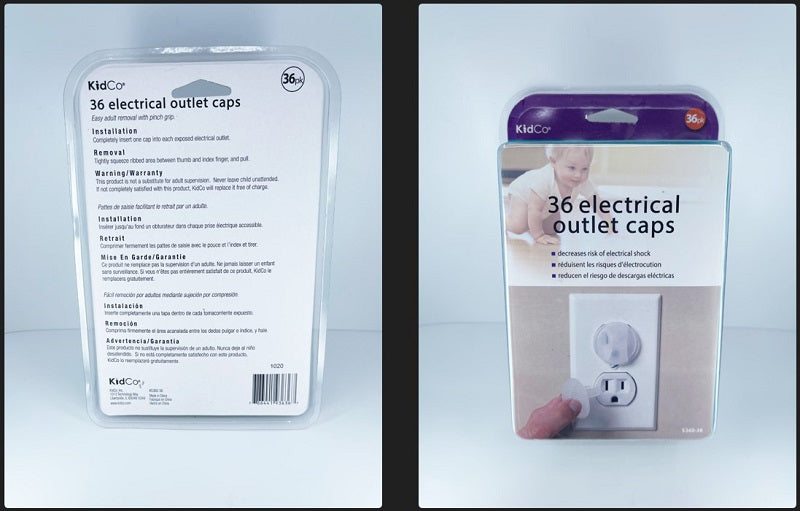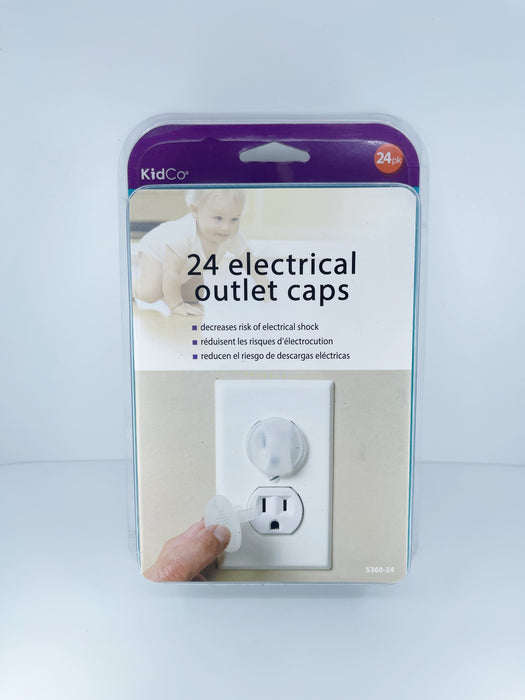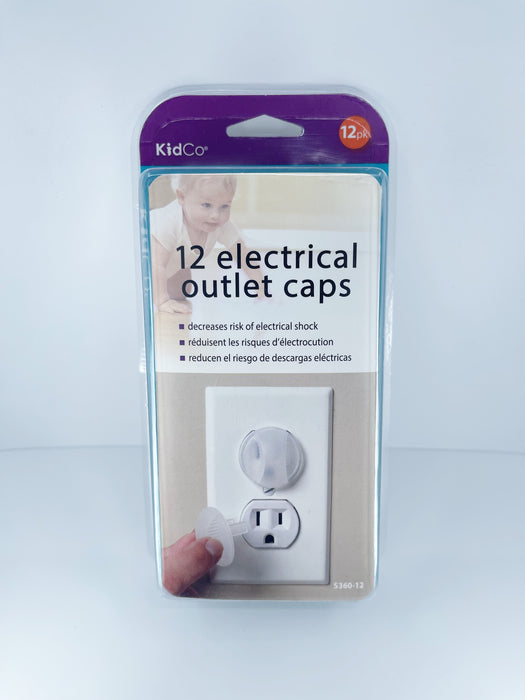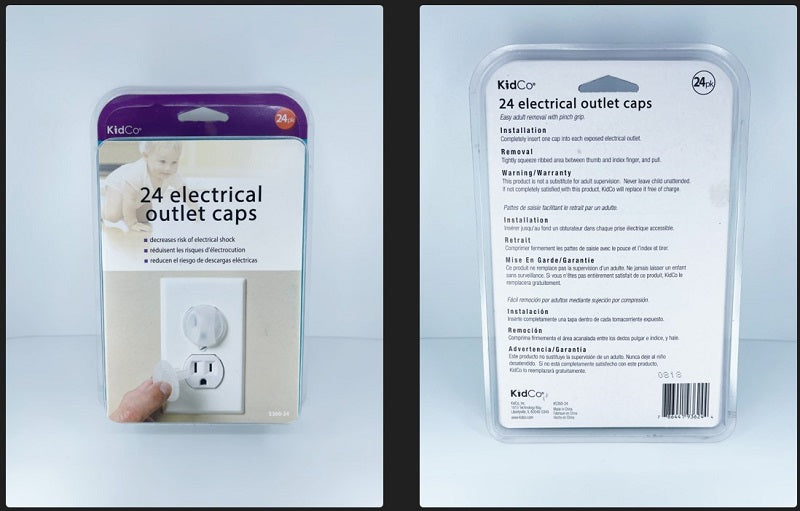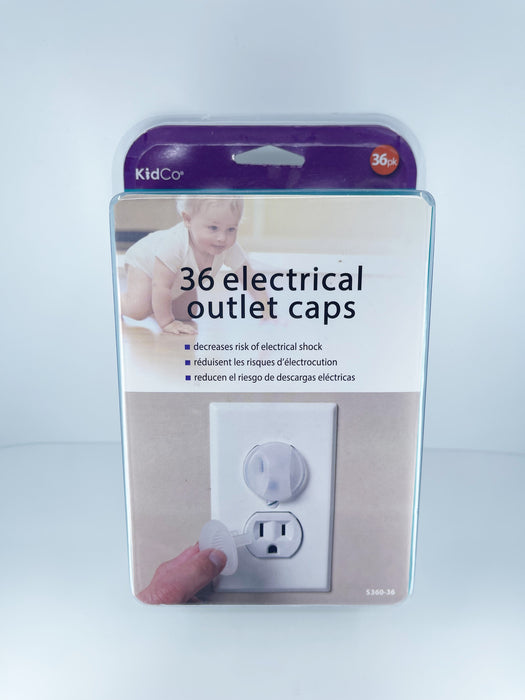 KidCo Electrical Outlet Caps
KidCo Electrical Outlet Caps are available in a 12, 24, or 36 pack. They decrease the risk of electrical shock by preventing children from inserting objects or fingers into unused outlets. Once your baby starts exploring your home, exposed outlets are a major electrical safety concern. With outlet safety caps installed, you can have more peace of mind. Fortunately, KidCo's can easily be removed by an adult with its pinch grip.
Product Highlights
Prevents kids from sticking fingers or toys into unused electrical sockets, decreasing the risk of potential shock hazards
Larger design reduces the risk of choking if a child gains access to plug
Ergonomic pinch grip for easy adult removal
Transparent material blends with décor
Disguises the hidden danger and decreases the risk of electrical shock
Oversize to cover the entire plug-in surface
Available in 12, 24 or 36 packs
Product Specifications
Brand: KidCo
Type: Baby/Child Safety Outlet Caps
Material Type: Plastic (100% PP Transparent)

Material Composition: Lead-Free
Color: White
Age Group: All Ages
Single KidCo Outlet Cap Weight: 0.1 oz
Single KidCo Outlet Cap Dimensions: 1" x 1.25" Diameter
For Installation: Completely insert one cap into each exposed electrical outlet.
For Removal: Tightly squeeze the ribbed area between thumb and index finger and pull.
*This product is not a substitute for adult supervision.

Child Safety Store is your go-to resource for tools to turning your hazardous home into a safe haven for toddlers and babies. Child proof your home and decrease the risk of potential shock hazards with KidCo Electrical Outlet Caps. Shop now at ChildSafetyStore.com!