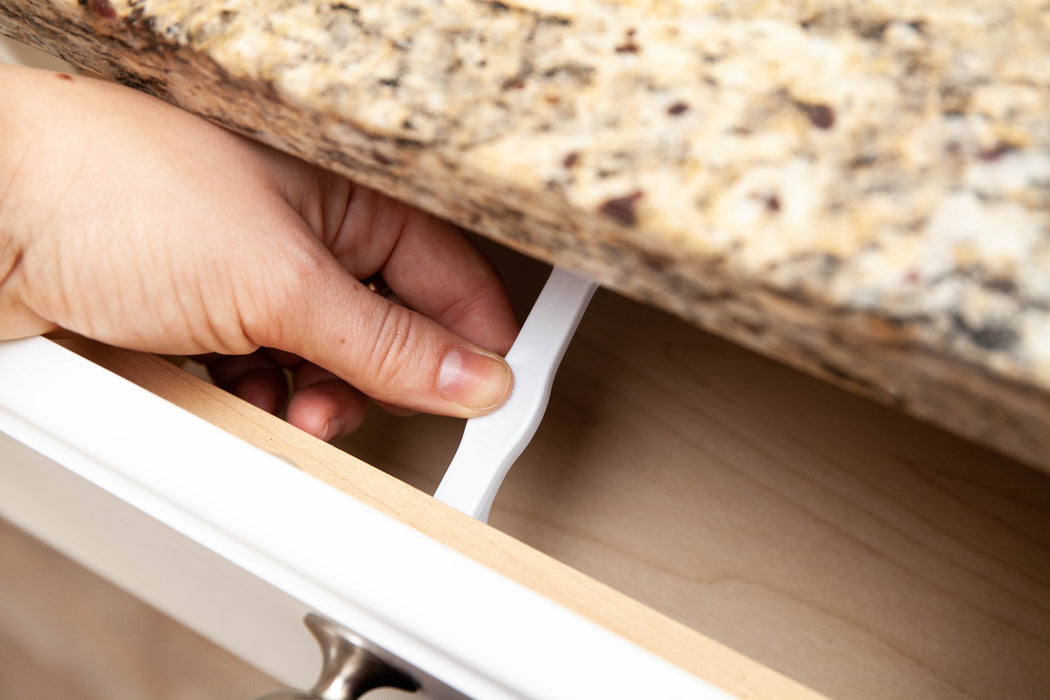 Safety 1st Cabinet and Drawer Latches
Cabinet & Drawer Latches by Safety 1st help to keep your curious crawler from accessing off-limit areas. They install easily inside of cabinets and drawers, making them invisible to visitors passing through the area. The wide, easy-grip surface allows for easy parental access when needed. With this 7 or 14 pack, you'll be able to secure multiple cabinets and drawers within your home.
In side by side comparisons with leading competitors using real-life toddlers, the Safety 1st Cabinet & Drawer Latches were strong enough to keep even the cleverest of toddlers out. Even in lab testing using state of the art mechanical pull force equipment, Safety 1st outperformed the competition. Toddler Tested. Proven Stronger.
Product description
Safety 1st 7 or 14 Pack Wide Grip Latches help keep cabinets off limits to little ones. The easy wide grip surface provides quick access for parents and they are simple to install and easy to use. Includes 7 or 14 latches.
By Safety 1st
FEATURES
Keeps cabinets and drawers off limits to little ones
Wide, easy-grip surface for quick parental access
Simple to install and easy to use
Installs inside cabinet or drawer and remains out of sight
7 or 14 pack
Proven stronger against leading competitors in mechanical pull force tests – and with real-life toddlers (as of August 2017)