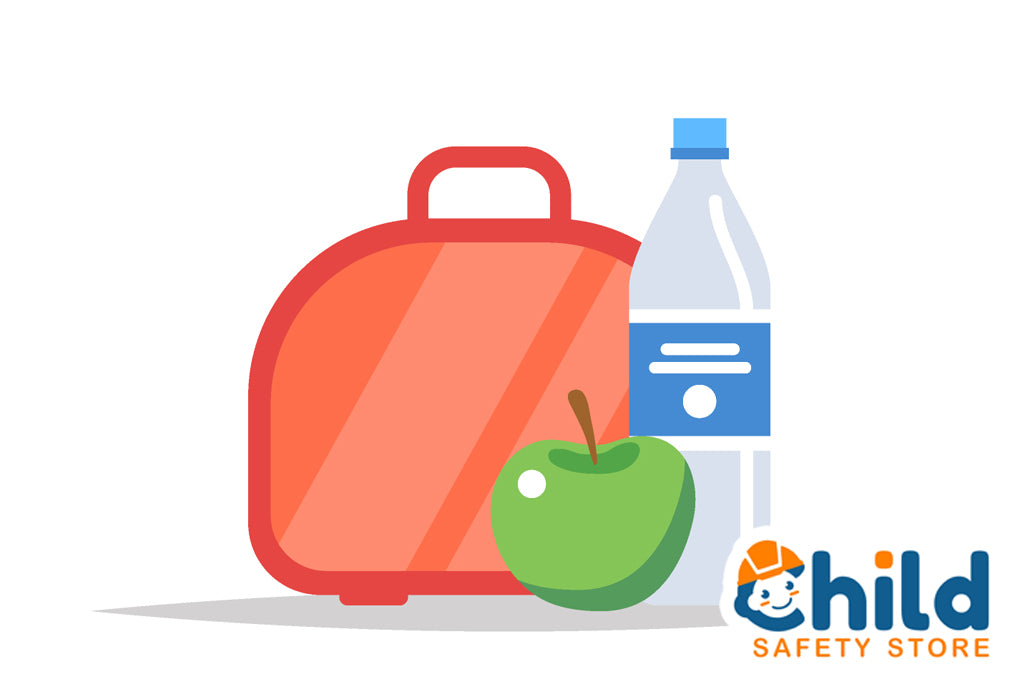 Tips for Packing a Safe School Lunch
It's been a rollercoaster of a year, but many of our kids are returning to school, either permanently or as part of a hybrid schedule. This means that parents need to start packing school lunches once again!
There are many food safety factors to keep in mind, between packing a safe school lunch and sending our little ones off to school with these meals.
Food Safety and Kids
Let's get to the elephant in the room right away.  According to the Centers for Disease Control and Prevention (CDC), there is "currently no evidence to support transmission of COVID-19 associated with food." 
That's great news. Still, while preparing school lunch may seem like second nature, it is important to know that one in six Americans get a foodborne illness each year.  Not only that, but children under 15 years of age represent about half of the 48 million victims of food poisoning hospitalizations each year in the United States.  So let's take a look at some easy steps you can take to ensure that your child has a safe and healthy lunch at school.
Children and Food Allergies  
In 2013, the CDC released a set of "Voluntary Guidelines for Managing Food Allergies in Schools and Early Care and Education Programs."  The purpose was to be mindful of the four-to-six percent of children who have food allergies, some of which are life-threatening. If your child has food allergies, it is important that you ensure that your school is following these guidelines.
4 Steps for Food Preparation Safety Practices
Nutrition and cleanliness go hand-in-hand. According to CDC, there are four recommended steps for food safety. These steps should all be carefully taken into account when packing a safe school lunch.
Clean: This may seem like an obvious step. The truth is, according to a 2018 study released by the U.S. Department of Agriculture, 97 percent of consumers failed to wash their hands properly when preparing a meal. When packing a safe school lunch, you should wash your hands with soap and water for at least 20 seconds before and after handling the food.
Other "cleaning" steps you can take are rinsing your fruit and vegetables, as well as washing utensils and cleaning all surfaces with warm water and soap. This includes cutting boards and counter surfaces.
Separate – Keep a lookout for cross-contamination. Using a separate cutting board or surface for your meat and poultry will help you to avoid contaminating fruits and vegetables.
Cook – Germs that potentially live on your food are killed when your food heats to a high enough temperature. Make sure to cook food thoroughly. Using a food thermometer can help to check the food's internal temperature. This chart by FoodSafety.gov lets you know the ideal temperature for different types of food.
Chill – When packing a safe school lunch, be sure to keep the food chilled in the refrigerator until your kids are leaving the house in the morning. Any perishable items will remain fresh until you need to send your little ones off to school.
Healthy Tips for Packing a Safe School Lunch
Speaking of keeping your child's lunch chilled until morning, what happens once the food needs to be removed from the fridge so they can go to school? Here's where an insulated lunch box comes in!
If your child's school has a refrigerator where they can store their lunch, they should do so. However, some schools don't provide this option. In this case, it is important to keep lunches properly chilled in a soft insulated lunch bag. Two cold sources, such as freezer packs, should be included to keep perishable foods safe until your child's mid-day lunchtime.