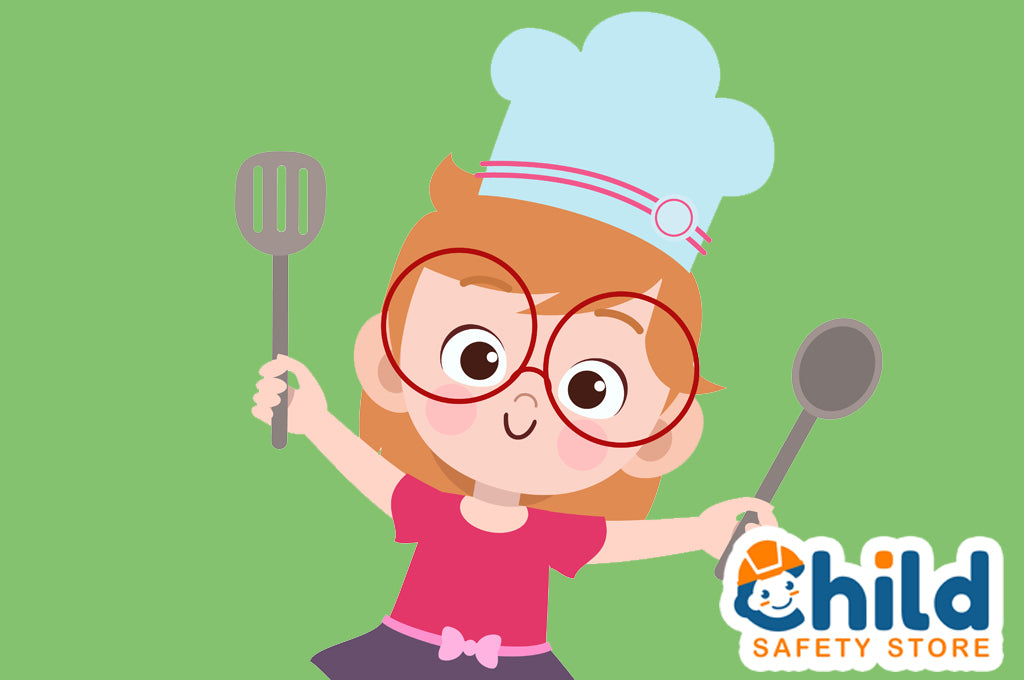 Eat Up: April is Global Child Nutrition Month
Here's something that can help us all in these trying times: April is Global Child Nutrition Month. Basically, this month is designed to raise awareness and funds for school meal programs in developing nations. That's a wonderful cause.
Additionally, Global Child Nutrition Month is hitting a bit closer to home for a lot of people in 2020. After all, many families within the United States are struggling with groceries and feeding their children these days, especially due to the current COVID-19 health crisis.
In today's blog post, let's learn a bit more about the mission of Global Child Nutrition Month, and how we can make sure our own children are eating properly.
What is Global Child Nutrition Month?
First, Global Child Nutrition Month is presented by the Global Child Nutrition Foundation (GCNF). This organization started in 2006 and aims to improve access to nutritional food for school children in need. Sadly, millions of kids across the globe do not receive the proper nutrition from their meals. The GCNF works with local farmers to source healthy food and improve the local economies in these areas. According to the foundation's website, it prepares the children for success and helps them to achieve their potential.
The benefits of schools that provide meals go far beyond simple sustenance. A school meal program will also encourage higher student attendance, leading to an educated populace. Each year, the month of April puts a spotlight on these issues. To learn more about Global Child Nutrition Month and the GCNF, visit their official website: gcnf.org.
Nutrition at Home
Obviously, the best way to celebrate Global Child Nutrition Month is to support the organization. That said, many American homes are currently struggling with nutrition. Let's talk about some key ways that parents can encourage healthy eating, even while social distancing.
Learn the Fundamentals of Nutrition
There have been plenty of jokes about how much junk food we're all eating during this current pandemic. The fact is, a diet of frozen pizzas is probably not providing the proper nutrition we all need. That goes doubly for kids. After all, growing bodies need extra attention!
When it comes to creating a shopping list, whether you're taking a carefully masked grocery store run or ordering from a delivery service, our choices matter.
Make smart food choices, including plenty of vegetables, fruits and healthy alternatives whenever possible.
Get your kids involved in meal planning. Kids love healthy options if they're not provided with junk food alternatives.
Instead of rewarding bad feelings with food, try doing an activity instead.
Eat together as a family to avoid stress eating. The satisfying crunch of a carrot stick or celery could teach a life lesson they'll carry forever.
Tomorrow's healthy eating habits begin today, and in spite of everything, this current crisis is providing many teachable moments for kids.
Learn to Cook
Here's something that's become increasingly important since people have been confined to their homes: learning to cook! A surprising amount of adults are not very well-versed in the fine art of cooking. That's okay, this is a great time to learn! Thanks to YouTube and recipe sites, there are tons and tons of free lessons available.
For example, here's one by Gordon Ramsey:
In no time flat, we're seeing people turn from total novices into bread-baking, pasta-making gourmet chefs. Bring the kids into the kitchen and pass the knowledge on to the next generation!
Kitchen Safety First
Finally, we wouldn't be doing our duty as a child safety site without mentioning… well, safety! If you're going to be using a hot stove, be sure to check out our article about choosing an oven lock. Far too many curious kids have accidentally burned themselves on an active oven door. Now, possibly more than ever, parents absolutely don't want to take a sudden trip to the hospital.
Additionally, while we're talking about Global Child Nutrition Month, let's not neglect dental nutrition. It's important to keep up with our oral hygiene. According to the CDC, about 1 in 5 children between the ages of 5 and 11 have at least one untreated decayed tooth. The most nutritious solution to preventing tooth decay in kids? Brushing of course!