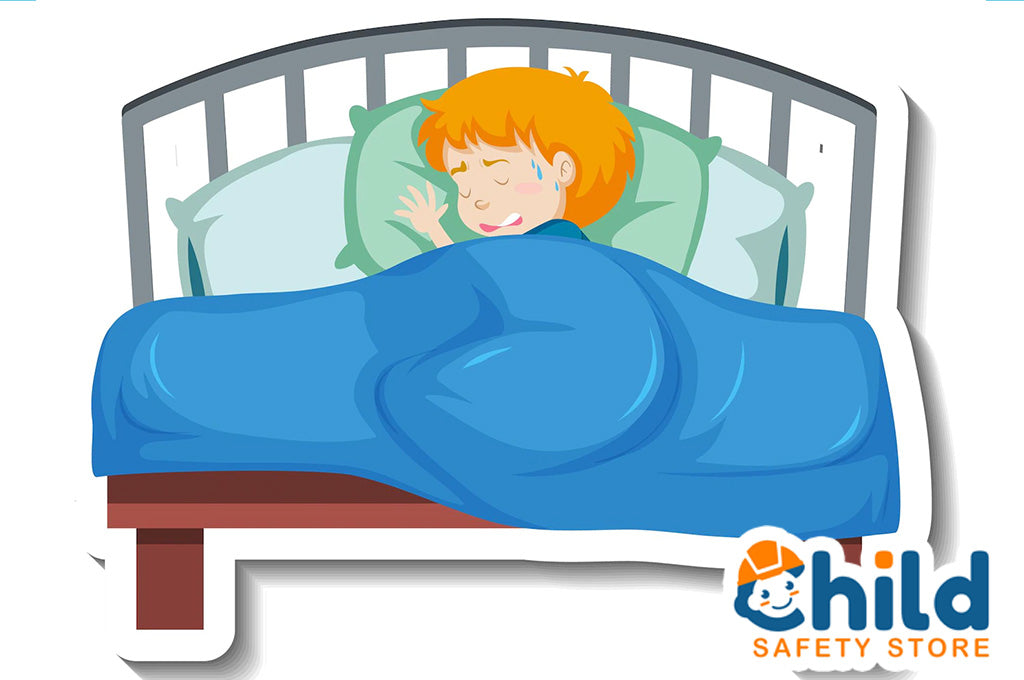 The Pros and Cons of Weighted Blankets for Kids
Today, we come to you with some unfortunate news. A popular retailer, Target, has recalled a set of its weighted blankets for safety concerns. As such, we will learn more about this recall in today's blog post. Additionally, we will discuss the pros and cons of weighted blankets for kids.
What is a Weighted Blanket?
First, what is a weighted blanket? In short, this type of blanket is very similar to any other blanket. The difference is that it is a fair bit heavier than a normal blanket. You see, this is because a weighted blanket is weighed down with filler material.
These blankets are often used to aid deep sleep. Researchers debate the pros and cons of weighted blankets for kids, so let's take a closer look at these conflicting views.  In the end, you can make an informed decision for yourself.
Pros and Cons of Weighted Blankets for Kids
To start, we should note that weighted blankets, or blankets of any kind, should never be used for an infant's sleep environment. It is best for babies to have nothing in their sleep area that can pose a suffocation risk. For more about this, we've written about safe sleep environments in the past.
Meanwhile, here are some pros and cons of weighted blankets for kids:
There are several benefits attributed to the weighted blanket, which is often used for its therapeutic qualities. Believe it or not, the origin of these blankets was developed by Temple Grandin to soothe individuals with special needs. Today, some studies posit that they should be recommended for those who have Autism Spectrum Disorder (ASD) or sensory processing disorder (SPD). Regardless of this, it is often found that these blankets reduce stress and anxiety, aid in sleep, and have a calming effect on the body.
On the downside of these blankets, not picking the correct product can be a severe risk. For instance, too much weight can cause a suffocation hazard. This is especially the case for little kids who may not be able to free themselves from the blanket as easily. The general rule of thumb is to choose a weighted blanket that is no more than 10% of your body weight. Additional risk factors should be considered for children with health conditions such as asthma, claustrophobia or sleep apnea.
About Target's Pillowfort Weighted Blanket Recall
Recently, Consumer Product Safety Commission (CPSC) and Target Corporation announced an urgent recall of its Pillowfort Weighted Blankets. The tragic reason for this alert is the death of two children.
According to the release, a child "can become entrapped by unzipping and entering the blanket, posing a risk of death by asphyxiation." Unfortunately, this has already resulted in the death of one child aged four and another aged six due to asphyxia. Additionally, Target has received two other non-fatal reports of children who have become trapped in these blankets. The six-pound 60"x40" blankets, which were sold exclusively by Target both in-store and online, included a removable, waterproof, washable cover.
In all, this recall affects 204K units. These blankets, which were available in eight prints or colors, were sold between December 2018 and September 2022 for $40.  Patterns include: unicorn white, space navy, pink, blue, gray, buffalo plaid red, blue constellation, and unicorn pink. Refer to the official recall for the product item numbers of affected products.
What to Do If You Own a Pillowfort Weighted Blanket
The recall advises consumers to immediately stop using these blankets. They should also contact Target for a refund by calling 800-440-0680, visiting this webpage, or going to target.com (click "Recall Information" and "Home Goods").
To return the product, consumers can go to any Target store or return the item with a prepaid return label by mail. In return, they will receive a store credit of $40 to be used in-store or online at Target.