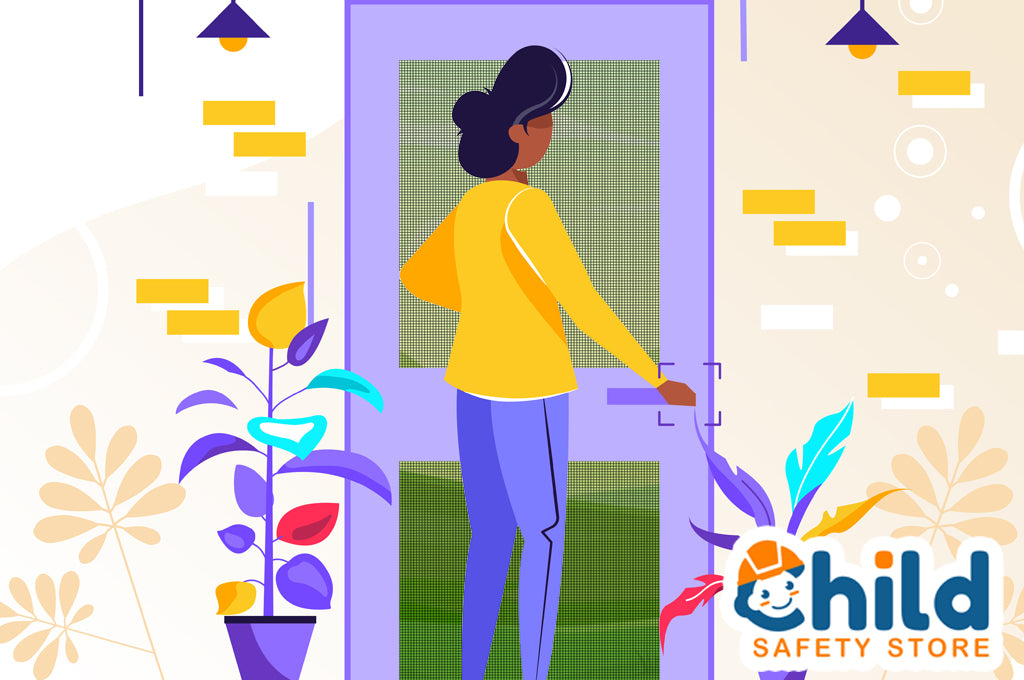 Let's Talk Screen Door Safety
When it comes to the summer, spring and fall, plenty of folks like to keep their house's heavy back door open to the world, leaving just a screen door or storm door between you and nature. This lets in a cool, refreshing breeze and can make your home feel like the great outdoors while still retaining everything great about living indoors! Of course, with just a screen door protecting you from the elements, you're likely a bit worried about security. That's especially true for parents with small children or pets. In today's post, let's talk screen door safety.
The Value of Screen Door Safety 
Whether sliding or traditional, screen doors can be a great addition to any home. They can offer amazing scenic views or simply let in the fresh air. For parents and guardians, screen door safety should be a top priority. After all, screen doors are obviously not as strong as sturdy wooden doors. While a screen door keeps the bugs out of the house, it's very possible for a child or pet to break through a weak screen and get hurt. If there's a pool outside, drowning danger is also a risk. Similarly, a busy road can lead to your adventurous child getting seriously injured. The strength of a screen can make all the difference in the world.
Screen Strength Matters
Above all, for the best screen door safety, a homeowner should install pet-resistant screens. These screens should absorb the everyday wear-and-tear of curious pets and children. Making sure to install a pet screen ensures that the screen door is likely sturdy enough to block a young child or animal from pushing through. When it comes to both pets and kids, everyone is often surprised how much mischief they can get into!
Don't Forget to Close and Lock the Door
Once you've installed a strong door, you're not done yet! A door works best when it's securely closed. It's the first line of defense when it comes to keeping your little one from wandering off. After the door is closed, make sure to lock it as well. A sliding door lock is easy to activate and deactivate for adults, but it should prevent small kiddies from sneaking out without permission. It's a necessary screen door safety tip, and also a crucial layer of protection when it comes to pool safety.
Closed Doors and Pinched Fingers
We've written about fingers being pinched in doorways before. The fact is, curious little fingers are always in danger of getting caught in a closing door. To prevent this, Child Safety Store sells a variety of door pinch guards. These can help to prevent injury and keep everyone in your home happy and safe. Be sure to ask our customer support team about any questions you have when it comes to outfitting your doors with pinch guards. 
Prevent Falling Injuries
This final screen door safety tip concerns your floors. In the event that a child spills through the screen door, you'll want them to have a soft landing. In this case, that means padding the floors, both in and outside. Soft rubber gym padding or yoga mats can help to protect little knees if the worst should happen. Just be sure that someone is on-site to soothe the child and bring them back indoors before they can get up and wander into harm's way.