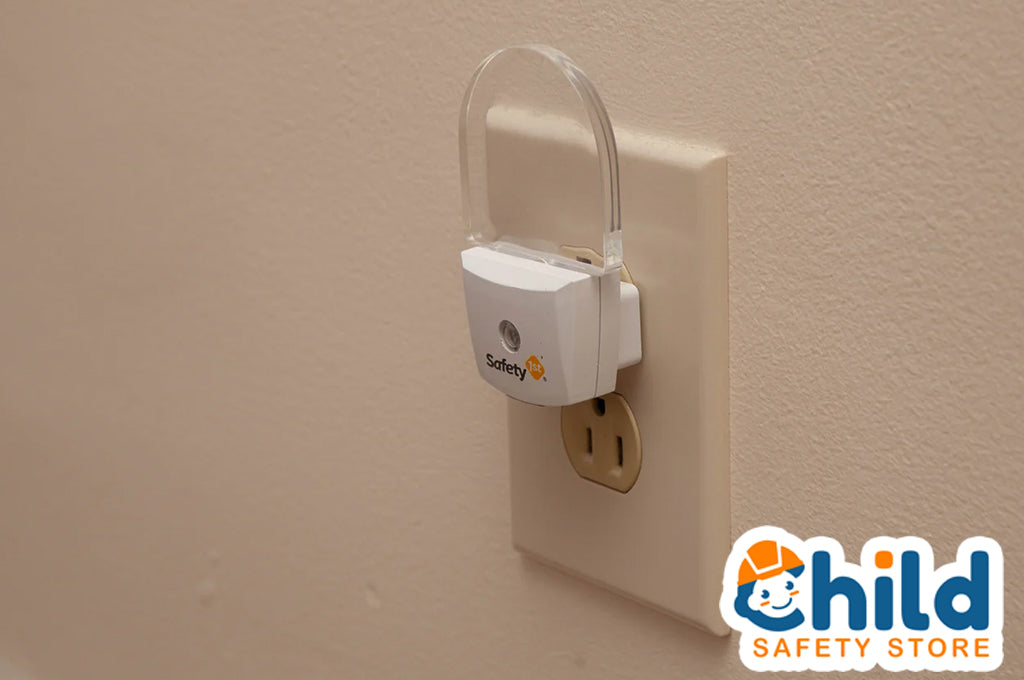 Product Spotlight: Safety 1st LED Auto Sensor Nightlight
As we've discussed in a previous post, there are pros and cons to using a nightlight in your child's bedroom. Depending on your family, it might be the right choice for you. Keeping that in mind, we're shining the spotlight on one of our most popular products: the Safety 1st LED Auto Sensor Nightlight.
The Benefits of a Night Light
For parents of a newborn, having a nightlight in the nursery can provide numerous benefits. One of the main advantages is that it can help calm a child who may be afraid of the dark. By having a soft, subtle light source in the room, your little one will feel more at ease and may be less likely to be disturbed by the sounds of the house settling.
Additionally, during those late-night check-ins, a nightlight can help you quietly see into the room without disturbing your baby's sleep. This is especially important as flipping on a bright light in the middle of the night can startle the baby and disrupt their sleep. Therefore, having a nightlight in the nursery can be a comforting and practical tool for both you and your child.
Nightlights also provide a soft glow in dark hallways, which can make it easier for everyone to navigate their surroundings, especially when potty training a toddler.
A well-placed nightlight helps to make late-night bathroom trips less intimidating. It allows little ones to confidently make their way down the hall. Of course, it's important to always keep safety in mind. Be sure to baby-proof the bathroom and lock the cabinets to prevent any potential accidents.
What is the Safety 1st LED Auto Sensor Nightlight? 
As listed on our product page, the Safety 1st LED Auto Sensor Nightlight comes in a pack of two lights. This makes it both economical and doubly effective. The easy-to-install Auto Sensor Nightlight plugs directly into the wall and is equipped with an LED light that lasts significantly longer than traditional bulbs, resulting in lower operating costs. When it gets dark, the nightlight automatically turns on and will turn off once enough light is present. In a nutshell, if the lights in the room are off, the Safety 1st LED Auto Sensor Nightlight will activate.
As the nightlight may be tempting for your little one, the light remains cool to the touch, making it a safe addition to your child's bedroom or bathroom.
Safety 1st LED Auto Sensor Nightlight Product Highlights
The Safety 1st Auto Sensor Nightlight is a great addition for the safety of your family, especially your little ones. Here are a few other benefits:
Costs up to 87% less to operate than standard bulb nightlights
Passes UL standard requirements
Cool-to-the-touch LED nightlight
Automatic
To learn more, visit our product page. If you have any questions or concerns about this product or any other home safety items, our safety experts are always available to help.