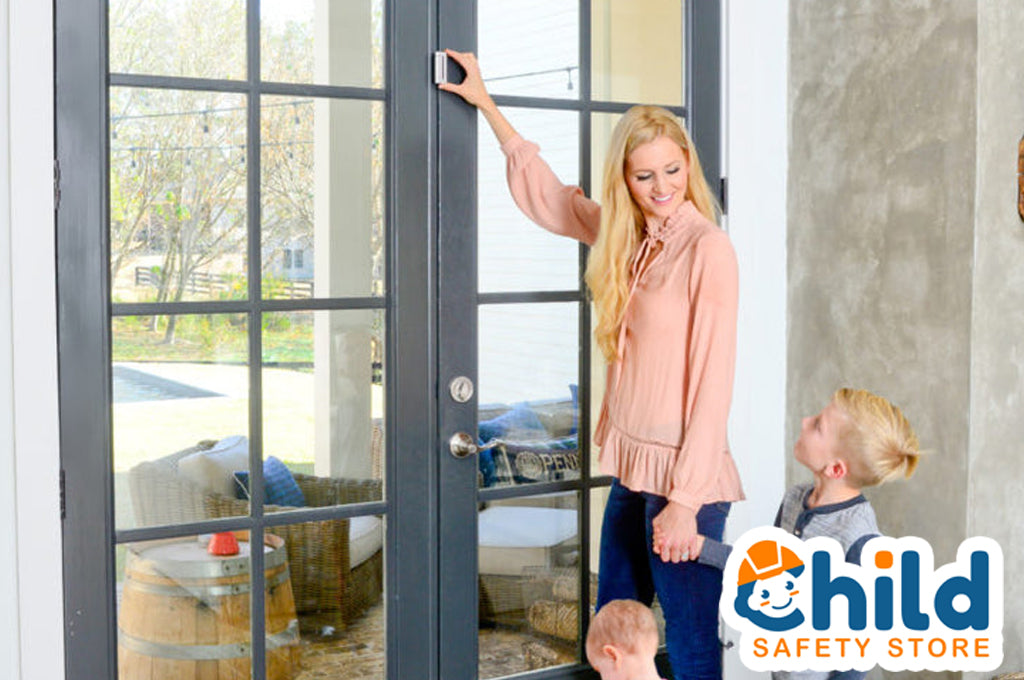 Product Spotlight: Cardinal Gates Door Guardian
Doors can be dangerous. That's a rule that a lot of new parent need to know. Fortunately, help is available. Today's product spotlight is the Cardinal Gates Door Guardian.
Door Safety and Children
For concerned parents, it seems like anything can be a risk to a baby's health. To an extent, this fear is true. Fortunately, there are ways to mitigate these worries. Open doors, for example, can be a serious danger. A child wandering into the outside world can be dangerous. Especially if no one knows that the child is outside.
Even the Consumer Product Safety Commission agrees that unattended children can be in danger from getting out of the house. Their official website advises parents to:
"Use Door Knob Covers and Door Locks to help prevent children from entering rooms and other areas with possible dangers. Door knob covers and door locks can help keep children away from places with hazards. Be sure the door knob cover is sturdy, and allows a door to be opened quickly by an adult in case of emergency."
That's good advice. Frankly, it is something we have advocated for throughout the years. In today's post, let's talk about a solution that can give parents peace of mind.
Learning More About the Cardinal Gates Door Guardian
To this end, let's talk about today's product spotlight: the Cardinal Gates Door Guardian. This product is designed to work for both inward and outward swinging doors. In a nutshell, the lock mechanism on the Cardinal Gates Door Guardian will block forced entry from inside or outside of the door. In other words, it acts as both a way to deter intruders and way to prevent your child from getting outside. This will help to keep exterior doors secure and childproofed. Each order comes stocked with two receivers for the lock to fit into while engaged. 
The Door Guardian also provides extra protection for parents of special needs children or guardians of elderly adults. When the lock is secure, no child can open the door. Just in case your child can reach the lock, this product also has an extra childproof lock. With two simple clicks, the Door Guardian will unlock and you can open or close the door without any issues.
Installation is Easy
One of the better features of the Cardinal Gates Door Guardian is how easy it is to install. You can use the Cardinal Gates Door Guardian on any exterior or basement door. It has rugged metal material and five color options to match your home decor. For additional strength, you can use screws to securely connect the Door Guardian to the frame of your door. The included instructions mean that installation is a breeze.
To learn more or to purchase the product, visit the official store page.
Further Details About the Cardinal Gates Door Guardian
This door lock resists forced entry and effectively secures, reinforces, and childproofs exterior doors. Use the Door Guardian on any exterior or basement door. Much like a pool fence, the Cardinal Gates Door Guardian helps to prevent wandering like sleepwalking children and seniors who require supervision. Recognized as "one of the best new child safety products" by the National Safe Kids Campaign in Washington, D.C., the Door Guardian works double duty as both a security device and as a childproofing lock. Durable and attractive, the heavy-duty Door Guardian features rugged metal construction, which will complement any décor.
Product Highlights
Prevents unwanted exits from the home
Easy to install door locks
Rugged metal construction
Resists forced entry
12x stronger than a deadbolt
Available in 6 finishes: White, Brass, Satin Chrome, Satin Nickel, Antique Brass, Black
Again, learn more on our official product page.