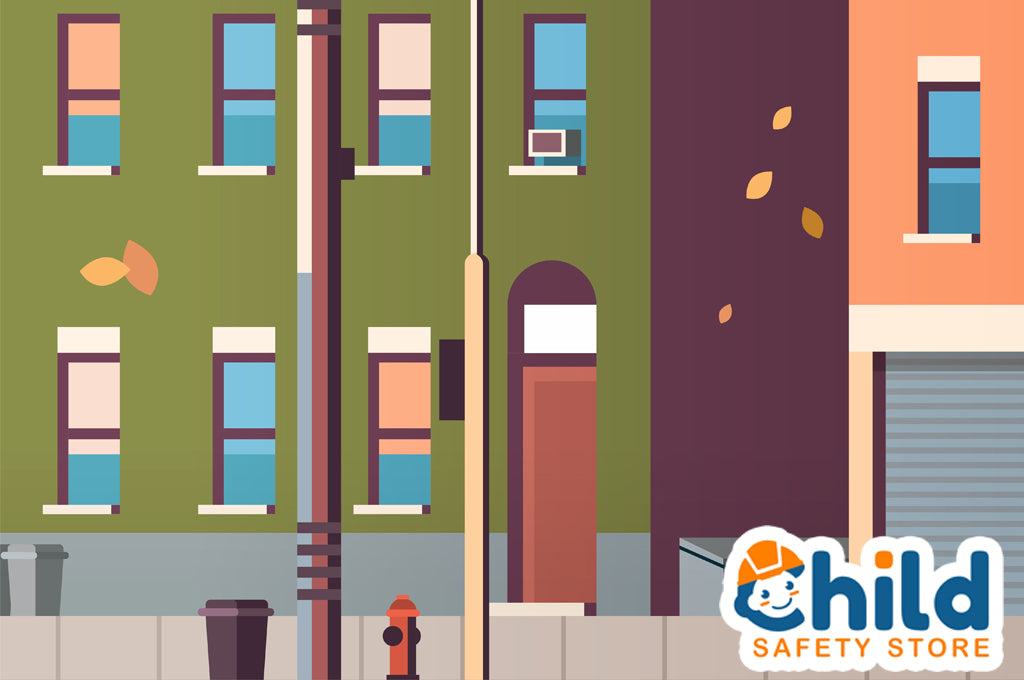 Product Focus: Cresci Window Wedge
When it comes to the home, we worry a lot about child safety. All parents should. One of the most important, and often overlooked, hazards is one that is probably present in every room of your home. You guessed it, the windows! We've talked about window safety before, from blind cords to babyproofing.
Today, a truly harrowing news story has us focusing on a specific product that can help other parents avoid a potentially fatal hazard. Let's talk about the practical use of Window Wedge from Cresci.
Horror with a View
First, let's start with the news story we mentioned above. This tale happened earlier this month in New York. From the street spotted a Bronx toddler climbing out of his family's apartment window. The little one was 13 stories high, climbing onto the window's air-conditioning unit. Much to the horror of onlookers, the entire incident was caught on tape. Fortunately, the boy was rescued. Soon after, the air conditioner was removed and window guards were added. 
You can watch the full video here via the New York Post.
Window Safety to the Rescue
This situation is obviously any parent's worst nightmare. This is where a window wedge can come in handy, such as this model from Cresci products. As that harrowing news story illustrates, children can be both curious and resourceful. Often, this comes at a cost to their own safety. Just to be sure, it is imperative to secure the windows of your home. If your child does gain access to a window, there should be several barriers in place to prevent any possible tragedy. 
After all, a screen can be easily broken with slight pressure and, as you saw, an air conditioning unit can provide easy access to the outside. Don't rely on your child's wits – they can result in severely dangerous consequences. 
Let's Take a Look at the Window Wedge from Cresci Products
To this end, let's take a look at our featured product: the Window Wedge from Cresci. In many ways, this product is designed to work similarly to the adjustable window stop. This model is built using durable ABS Plastic. On the bottom, a tapered groove holds a Velcro loop, which easily attaches to the window frame. Then the Window Wedge is placed over the loop. When fully installed, the Window Wedge can be adjusted to your preferred height.
You can see the product in action during this handy review video:
When it comes right down to it, it pays to invest in layers of protection. As you can imagine, a window wedge is a wise addition to any home. That said, these work best when combined with proper supervision and some general safety precautions.
Here are some basic window safety precautions for every home:
When children are home, keep all of your windows closed and locked.
Lay down some ground rules. Children should know that windows are strictly off limits.
Keep the window area free from toys or other tempting items. The plainer the window area is, the less interesting it will seem to little adventurers.
Move anything the kids can climb in order to reach the window
Finally, be sure to watch out for hanging blind cords. These dangling cords can create severe strangulation risks.
For further tips about babyproofing and childproofing your home, check out the rest of the Child Safety Store blog.