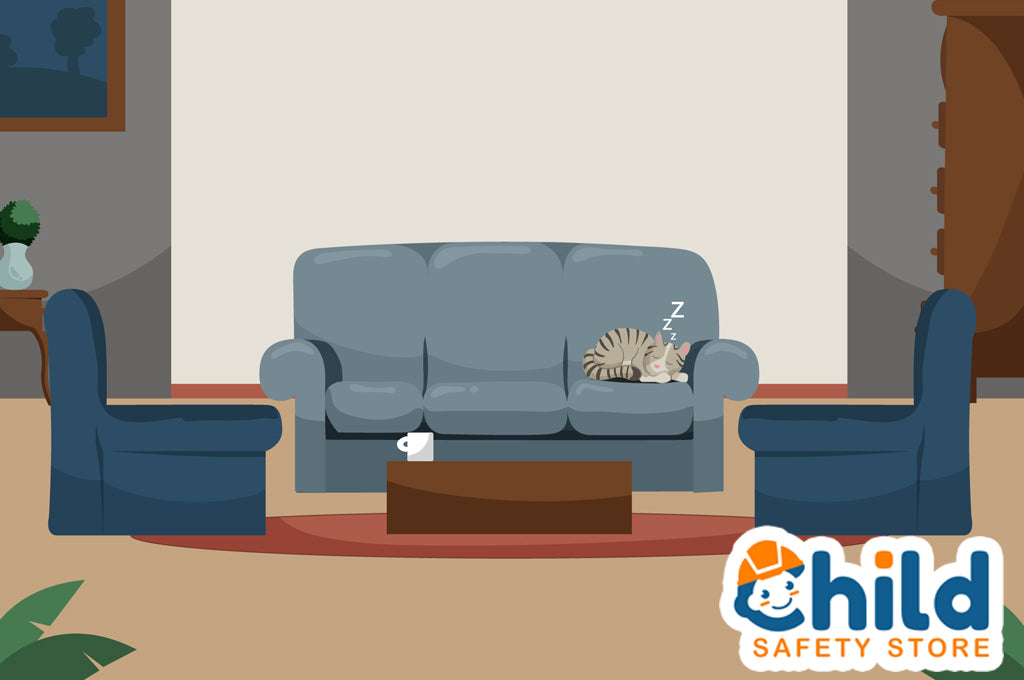 Prevent Injuries with Corner Bumpers
At Child Safety Store, we aim to keep kids safe. From preventing children from tipping TVs to learning the ins-and-outs of car safety seats, we cover help you cover all the bases of child care. In today's blog, we're covering corners… with corner bumpers.
What Are Corner Bumpers?
It's not a secret, kids love to run! Once toddlers get mobile, the only speed they seem to know is fast! That said, they're not exactly careful of where they're running. That can lead to some unexpected falls. Unfortunately, there are a lot of sharp corners on the furniture in most of our homes. Taking a direct hit to the eye or head from a coffee table's edges can cause serious damage. Sometimes, it can even blind a little one. 
We're big fans of babyproofing your home. That said, babyproofing requires different things for different homes. Exposed corners, such as those on low tables, definitely count as a looming threat. That's where corner bumpers can help. These products can help smooth out these surfaces and create a buffer for your child's fall. This can cut down on bruises and other injuries. 
Protect Your Corners
If you're looking to keep a roaming child from injury, table protectors and corner bumpers are an excellent tool. When compared to other safety devices, they're also rather inexpensive. If you are looking for a low-cost, low-fuss way to keep kids safer, look no further.
Some parents try to save more money by building their own homemade protectors. This may seem like the right move, but a makeshift corner bumper may not be as secure as you'd like. These can slip off, leaving your child open to a nasty injury.
Instead, consider purchasing retail corner bumpers. These are properly vetted and designed specifically to remain firmly attached to a table or desk. Granted, these products are often rather plain-looking, but their simplicity is also their appeal. There isn't even a complicated installation process. In just a few moments, corner bumpers can be properly fastened.
They may not look pretty, but remember: this is only temporary. Once your child is older, you can easily remove corner bumpers.
Watch This Video Review
Below, enjoy this detailed review of the Safety 1st Foam Corner Bumpers by one of Child Safety Store's safety experts, Anna.
So there you have it. Corner bumpers are an excellent tool that helps to prevent unnecessary injuries from falling. Above all, just be absolutely sure to follow the proper installation instructions. If a corner bumper falls off, it is possible that it can become a choking hazard for little ones. That's another category of danger. In this case, it's better to be safer than sorry.
In the end, be sure to double- and triple-check that the bumpers are properly installed before letting your kid loose.