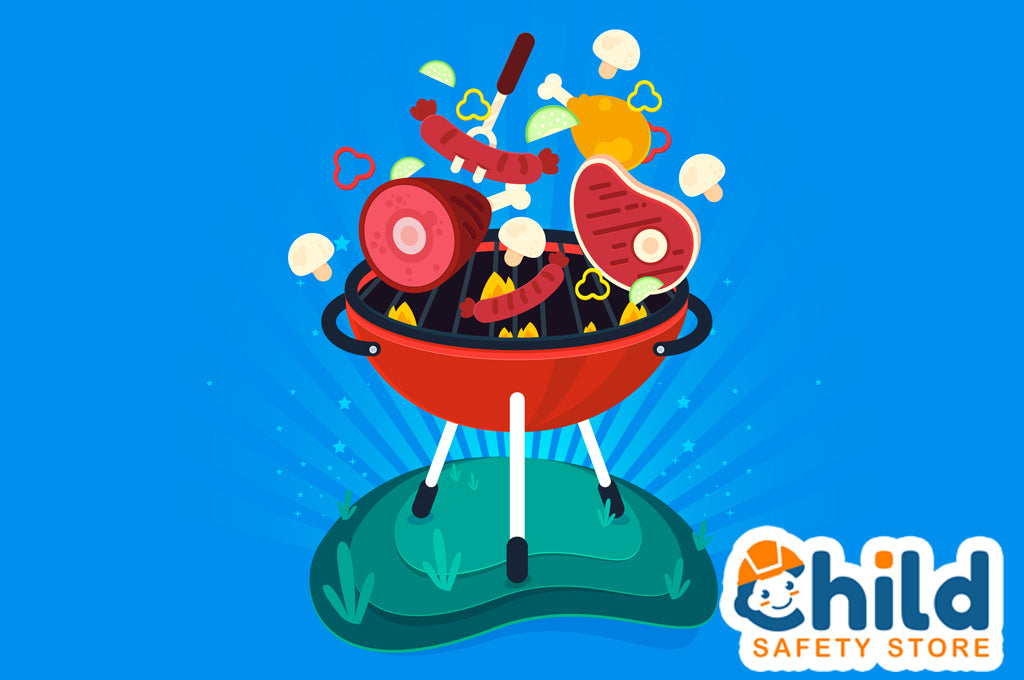 Hosting a Safe Summer Barbecue!
The weather is heating up, and you know what that means. It's time to party! Call over your friends and family, because we're sharing some great tips on how to host a happy and safe summer barbecue!
Safe Summer Barbecue Tips
Keeping the Kids Safe from Burns
When we talk about a safe summer barbecue, it's important that we remember to watch out for the children. Big parties mean a lot of little ones running rampant around your home and yard. When the flames are going, we all should take some extra care. While you are grilling or cooking, make sure another responsible adult is supervising the children. You'll want to keep them as far away from the hot coals or flames as possible.
Additionally, be careful not to leave hot food and sharp utensils away from curious little hands. To learn more, we have three great blogs that are chock full of extra information for you. 
Take a look:
Let's Talk Grill Safety
Now that the kids are squared away, let's discuss the most important part of a safe summer barbecue… the actual barbecue! According to the Nation Fire Protection Association (NFPA), seven out of every 10 adults in the U.S. have a grill or smoker. If you're reading a blog about hosting a safe summer barbecue, you may very well be one of those people! Unfortunately, with a grill or smoker, there's also an increased risk of fire.
From the NFPA: 
In 2013-2017, fire departments went to an annual average of 10,200 home fires involving grills, hibachis or barbecues per year, including 4,500 structure fires and 5,700 outside or unclassified fires. These fires caused an annual average of 10 civilian deaths, 160 civilian injuries and $123 million in direct property damage.
As you can see, the danger is very real. It's important for everyone to take extra care when cooking. 
Here are some handy tips:
Clean the grill
Over time, a grill can get pretty dirty. All of that excess grease and fat builds up. If not properly cleaned, that buildup can become a dangerous fire hazard. Scrub the grill down with a wire brush before using it.
Watch out for hot coals!
When using charcoal grills, you'll need to discard your coals. Just remember to wait for them to completely cool down before disposing of them in a secure metal container. Otherwise, you could suffer a serious injury.
Check for gas leaks
With propane grills, a gas leak can be extremely dangerous. Always be sure to fully inspect your propane tanks and hoses for any potential leaks. The smell of gas can be another sign of a potentially hazardous leak. It pays to be extra careful.
Never leave your post
When a party is going, it can be tempting to walk away from the hot grill. Don't do that! A hot grill or any live fire should never be left unattended.
Be prepared for a potential fire
A fire is a constant hazard. For a safe summer barbecue, always keep a fire extinguisher close at hand. If you don't have access to a fire extinguisher, a bucket of sand will be able to douse a flame. Above all, do not attempt to douse a grease fire using water. That will make the situation much worse in a hurry!
We hope these tips help you during this year's warmer weather and beyond!