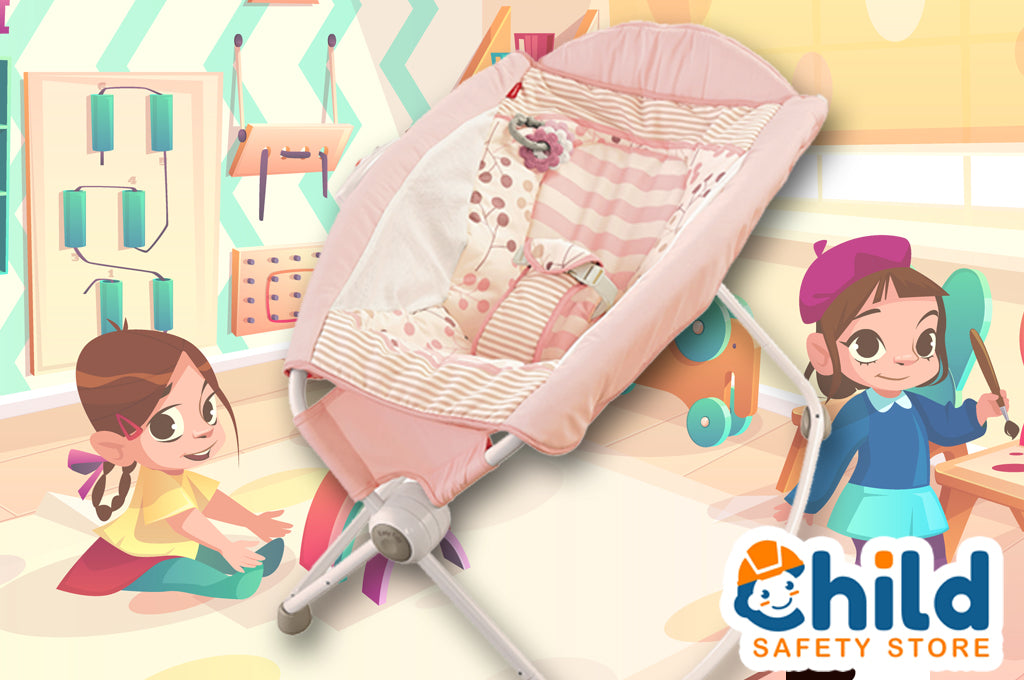 Fisher-Price Rock 'n Play Still Being Used in Many Daycare Centers
We've reported on the Fisher-Price Rock 'n Play recall several times now. First on the initial product warning and then on the official recall. Unfortunately, it's a story that bears repeating. The product was immensely popular with the parents of many infants. Now, a new report indicates that the Fisher-Price Rock 'n Play is still being used in many daycare centers. 
The Fisher-Price Rock 'n Play Story So Far
At Child Safety Store, we strive to keep children out of harm's way. The sheer popularity of this product is clearly a reason to signal boost this story. 
As you can see from our previous coverage, these inclined sleepers were voluntarily recalled back in April. Sadly, the product was linked with more than 30 infant deaths. Essentially, if the sleeper isn't set up correctly, it can cause the little one's head to fall forward and potentially cause strangulation. 
Rock 'n Play Still Being Used in Daycare Centers
Recently, a consumer advocacy group called US PIRG and the nonprofit Kids In Danger (KID) made a shocking discovery. From June 20 to July 10, the groups teamed up to contact more than 600 licensed daycare facilities around the United States. These ranged from smaller in-home services to major national chains. In all, 376 centers responded. When questioned if they were still using the Fisher-Price Rock 'n Play, far too many said yes. In fact, of the 376 respondents, one in ten answered that they were still using at least one of these dangerous sleepers.
For many parents, even one of these products is too many.
Spread the Word
Now, this isn't necessarily a case of negligence on the part of the daycares, nor is it Fisher-Price's fault, since they voluntarily pulled millions of these products from the market. Unfortunately, the issue was often simply that the daycare centers were totally unaware of the issue. Some of them mentioned that they'd heard the warnings, but didn't realize that there was a full recall. 
Unfortunately, more must be done to get the word out about these recalls and protect our children. Even with the help of the Consumer Product Safety Commission's (CPSC) detailed recall announcements and instructions, this is obviously not enough. We should all do our part. Even if you're a big safety advocate, it is likely that many people you know are not. When you see news of a product safety recall, share it with your friends and family. Boost these crucial warnings far and wide. For even more protection, consider signing up for product recall emails from the CPSC. These will provide up-to-the-moment information for concerned parents. 
Finally, parents should take necessary steps with their daycare providers and let them know when there is a product recall. As you have seen in today's update about the Fisher-Price Rock 'n Play, it never hurts to be extra carful. It is entirely possible that some people simply never got the message. Rather than pointing fingers, we should all work together to do everything possible to keep kids safe.
Moving forward, keep an eye on the Child Safety Store blog for important updates and news about potential hazards and recalls. Additionally, share these posts with your friends. You never know when a bit of knowledge could prevent a tragedy.