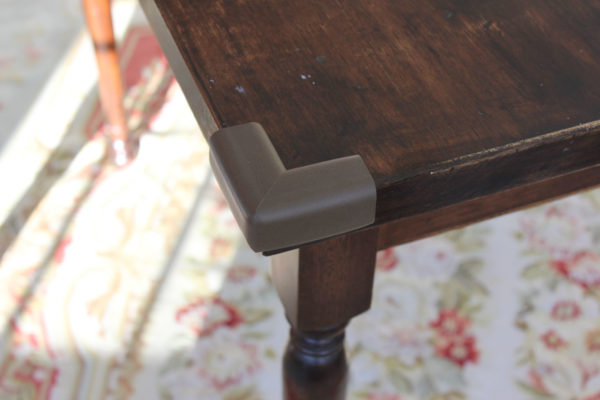 Cardinal Gates Corner Cushions - Black (Sold Individually)
Trying to avoid those head bumps? No more coving the sharp edges of furniture with your hand.  The Cardinal Gates Corner Cushion is perfect for protecting toddlers and babies from getting hurt due to the corners or edges of tables. It will reduce bumps and bruises by adhering these corner and edge cushions to areas in your house that need protection, for example glass tables, coffee tables, countertops, etc.
These corner cushions for furniture are made from impact absorbing, non-toxic, soft and durable foam. They are easy to put on - just peel and stick!
The Cardinal Gates Edge Cushion is available in black, brown, gray, ivory or yellow.
NOTE: The material for the Edge Cushion (EC) and Corner Cushion (CC) are more art than science. Each run of material is always slightly different in dimension and color. Please order your Edge Cushion (EC) at the same time as your Corner Cushions (CC) for the best material match.