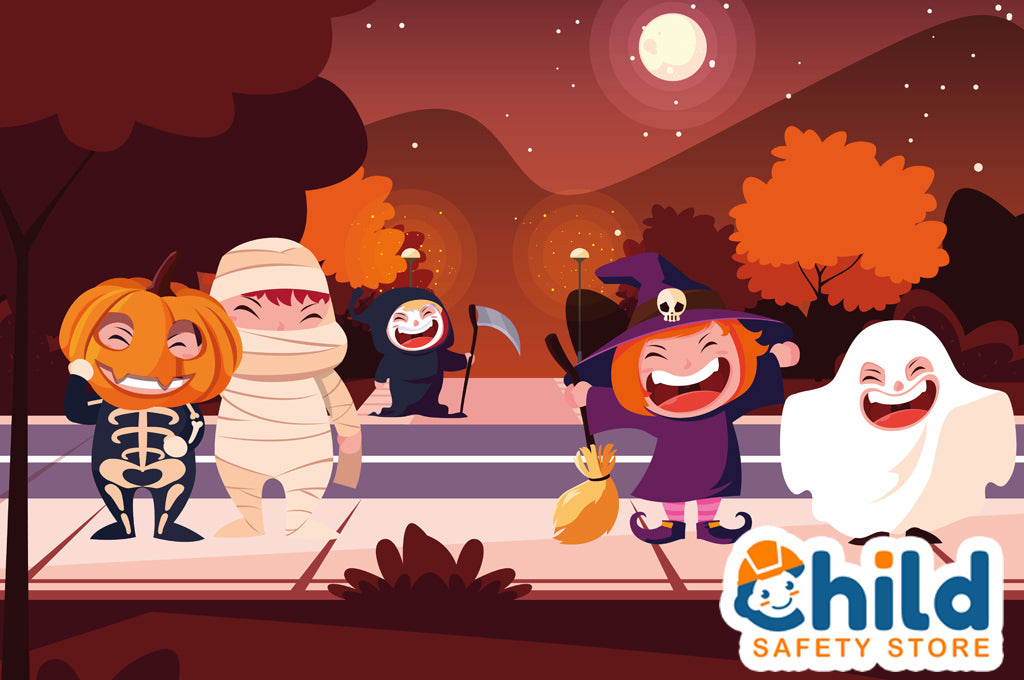 Street Wise: Keeping Kids Safe at Night
Halloween is upon us! For kids, this means fun costumes and plenty of trick-or-treating. We've already covered some basic Halloween safety tips, but let's talk about a concern parents have all year long: keeping kids safe at night. 
The Road Can Be a Dangerous Place
Children love to play in the streets, all day and all night. That's especially true on Halloween. Believe it or not, Halloween is actually one of the deadliest days of the year for children. In general, annual pedestrian deaths in the U.S. have spiked recently. In 2018, the number reached 6,283, a 3.4 percent increase from 2017. Of these incidents, children are often the victims. According to the National Highway Traffic Safety Administration, this is the highest these stats have been since 1990! Keeping this in mind, parents should take some extra precautions to keep kids safe at night and on the road. 
Unfortunately, Halloween is practically a celebration of dressing in dark clothing and playing in the nighttime street. In fact, kids between the ages of four and eight are ten times as likely to be killed by a car today. Here's an informative infographic from the Washington Post and National Highway Traffic Safety Administration: 
As you can see, parents and drivers alike need to be extra cautious on this holiday. 
Tips for Keeping Kids Safe at Night
No matter what, Halloween night can be hectic. Active supervision is always the best safety tip for parents. For Halloween, this means knowing where your child is at all times and not becoming distracted by your phone, conversations or other all of the creative and funny costumes that are out and about. This may not seem practical,  but when it comes to keeping kids safe at night, it pays to be vigilant. Try to never let your kids out of your sight. To help, it pays to trick-or-treat in groups. This way, parents can work together to keep kids safe.
Here are some additional trick-or-treating tips for keeping kids safe at night:
Parents and kids should discuss and decide upon approved trick-or-treating areas before leaving the house. Don't deviate from areas that are well lit. You're less likely to get lost and more likely to stay on the agreed-upon path if you can see where you're going. Choose a route that isn't in a high-traffic area.
Remain on the sidewalk as much as possible. Playing in the street can be dangerous.
When you must cross a street, be sure to look both ways. With the revelry of Halloween, it is easy to forget that it's still a normal traffic day.
Bring younger kids out earlier, while the sun is still up.
At night, try to ensure that your kids will be as visible as possible. This includes wearing bright and reflective colors. For extra visibility, consider bringing a flashlight along.
Biking Safety
Finally, riding a bicycle is a popular activity for kids. That's true on Halloween as well. Now, to help keep safe on a bike, make sure your kids don't forget to follow these guidelines:
Wear a bike helmet every single time you ride.
When biking with friends, ride single-file to avoid being in the middle of the road.
Do not ride at night. If your child does ride at night or in the street, equip the bike with a reflector and horn.
To learn more about biking safety, check out our dedicated post.
That's about it when it comes to keeping kids safe at night. Happy Trick-or-Treating, everyone!