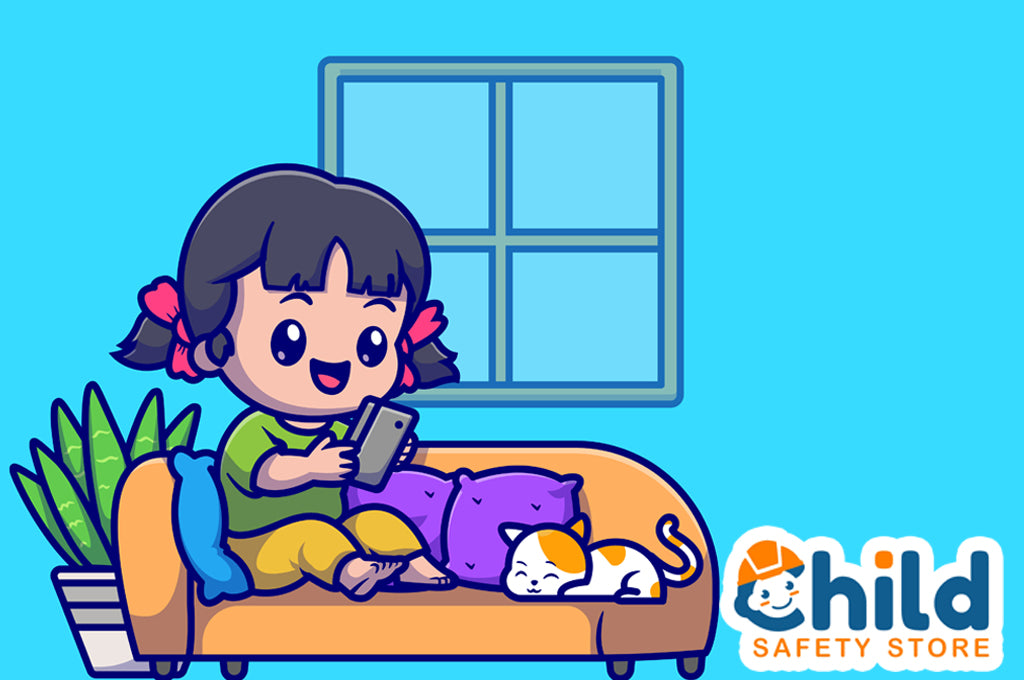 Smartphone Safety for Kids
Let's face it, children love technology. In the '90s, kids wanted beepers. After that, regular cell phones became the norm. Today, kids are desperate to own a smartphone. As with any new technology, there are some inherent risks with handing a smartphone over to a child. In today's blog, let's explore general smartphone safety for kids. 
Smartphone Safety for Kids Starts with Limiting Screen Time
In the past, we've discussed limiting screen time for kids. This is a good idea for most people in general, no matter our age. Staring at screens all day can be detrimental to our health.  That said, children are far more impressionable. Budding minds can easily become obsessed with their new phone.
To counteract this, parents and guardians should set strict time limits. These "off-limits" times may include dinnertime and prior to their bedtime routines. One simple rule could be "no phone until your homework and chores are done." 
A limit on screen time is the key to preventing a phone from becoming a lifestyle. Fortunately, there are several smartphone safety apps for both Android and iOS phones. These help parents to set time limits for daily usage and block certain harmful sites. In the event that you want to grant a bit more time to a child, these apps allow for customizable extensions.
Keep an Eye on Their Smartphone Activities
When they are older, your kids may be granted access to the entire Internet without a parental blocking app. Especially for younger kids with this access, some special precautions should still be taken. Parents and guardians should stage random check-ins for smartphone safety.
In a nutshell, these spot checks should keep your kids on the straight-and-narrow. You'll be able to see how long they've been using their phones, what apps they've installed and how they've been speaking to people. Additionally, this can help to keep them away from potential predators or malicious websites. 
This may seem like a violation, but frequent check-ins can help to keep kids safe. The Internet can be a dangerous place. Before you take the "training wheels" off, children and teens should understand the basics of smartphone safety. This includes staying away from adult sites, excessive social media and inappropriate conversations. 
Be Careful What You Share
Speaking of social media, privacy is a very serious concern when it comes to smartphone safety for kids and teens. To keep them protected online, have a frank conversation with them about what is and is not appropriate for kids to view or teens to share on social media.
Just like stranger danger, it is important to avoid giving too many personal details while online. These can help predators to find a person in real life. It is best to avoid sharing too many clues about your identity. Believe it or not, there have been many situations during which children have been kidnapped or worse by people they met online. 
Additionally, kids should know that once something is on the Internet… it might be there forever. This means that they should avoid taking or sharing photos of anything they wouldn't want the entire world to see. In the end, smartphones can be quite risky if a child isn't properly prepared.