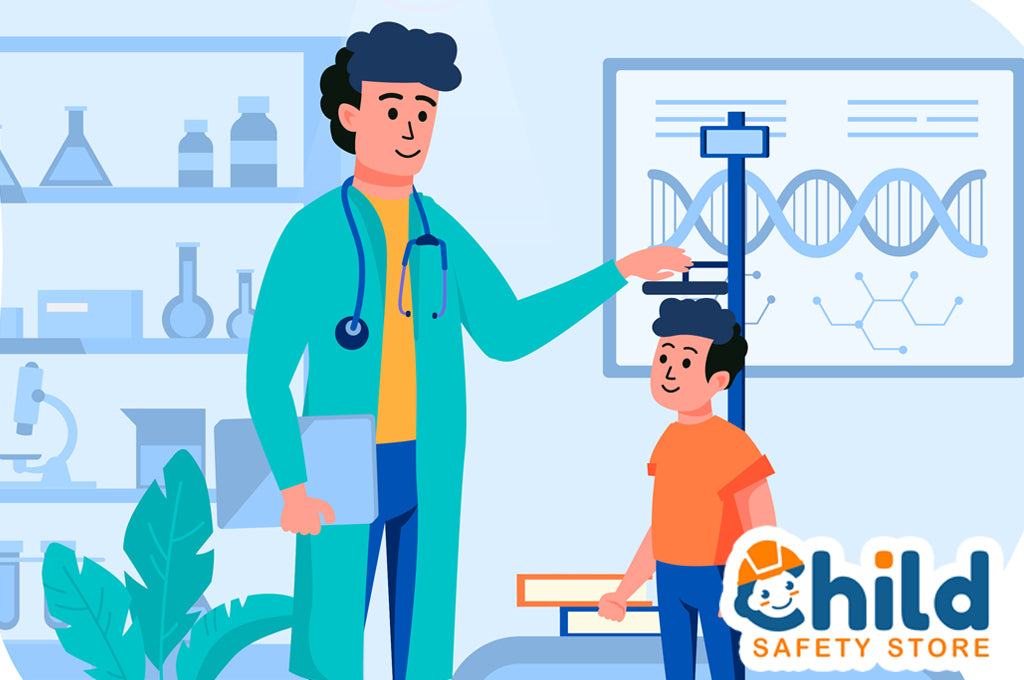 Questions to Ask Before Choosing a Pediatrician
When it comes to choosing a pediatrician for a baby, many new parents have questions. We've given some basic guidelines for what to look for in a pediatrician in the past, but let's talk about what questions you may want to ask before choosing a pediatrician. 
Interviewing is Important
Above all, before choosing a pediatrician, you'll want to know a little bit about the doctor and their practice. After all, this choice is one of the most daunting challenges and important decisions facing new parents.
To start, get a list of your local doctors from the pediatrician referral database at the American Academy of Pediatrics. Depending on where you live, there can be a lot of them. It can be easy to become overwhelmed by choices. That's where the pediatrician interview comes in handy.
When you've narrowed your selection down to a few, it is time to start asking questions. Don't worry, this is quite a normal part of searching for a doctor for your baby. You'll want to find a doctor that is flexible enough to fit into your schedule, but who also operates with a philosophy similar to your parenting style.
Calling the office with questions and then organizing an interview before choosing a pediatrician will do wonders to allay your concerns.
What Questions Should You Ask Before Choosing a Pediatrician?
First of all, it is time to set up a few face-to-face meetings with some doctors. This will provide the opportunity to ask both the pediatrician and the staff a few pressing questions.
Now, what questions should you ask before choosing a pediatrician? Here are a few basic queries that we suggest:
Do You Take My Insurance?
This one is an unfortunate one, but it is necessary. After all, you don't want to fall in love with a particular doctor only to find out that they doesn't accept your insurance plan.
When Do You Suggest I Set Up My Baby's First Appointment?
When a baby is born, many doctors have different suggestions on when to start treatment. Asking ahead of time will set you up for success.
What is You Basic Baby Philosophy?
This may sound abstract, but it is surprisingly common. This will tell you if you're on the same page when it comes to breastfeeding vs. formula, circumcision, vaccinations and all sorts of things. Above all, don't be afraid to ask questions. Parents are looking for a proper fit with a doctor they can trust.
How Long Have You Been Practicing Medicine?
This is a great question to ask, as it can give you insight into your potential pediatrician's experience level.
Is This a Sole Practice or Part of a Clinic?
If you like the doctor you are speaking with, you will definitely want to know if he or she is the doctor your child will be seeing during visits. In a group practice, this may not always be the case. To be sure, ask ahead of time. Also, ask if it would be possible to schedule appointments with a specific doctor.
What Do We Do in an Emergency?
Similar to the timing question, parents will often want to plan ahead for potential emergencies. Ask if there are numbers or plans in place in case a child needs emergency care. Cold and flu season are one thing, but there can be far more pressing situations that parents need to deal with. It pays to know the possible game plan in advance.
How Long Are Visits?
This is just good information to know. Typically, a regular checkup should be roughly 20 minutes or so. Additionally, be sure to check out the doctor's hours of availability. Do they do house calls? Are there weekend or evening hours? All of these are important to know before you choose a pediatrician.