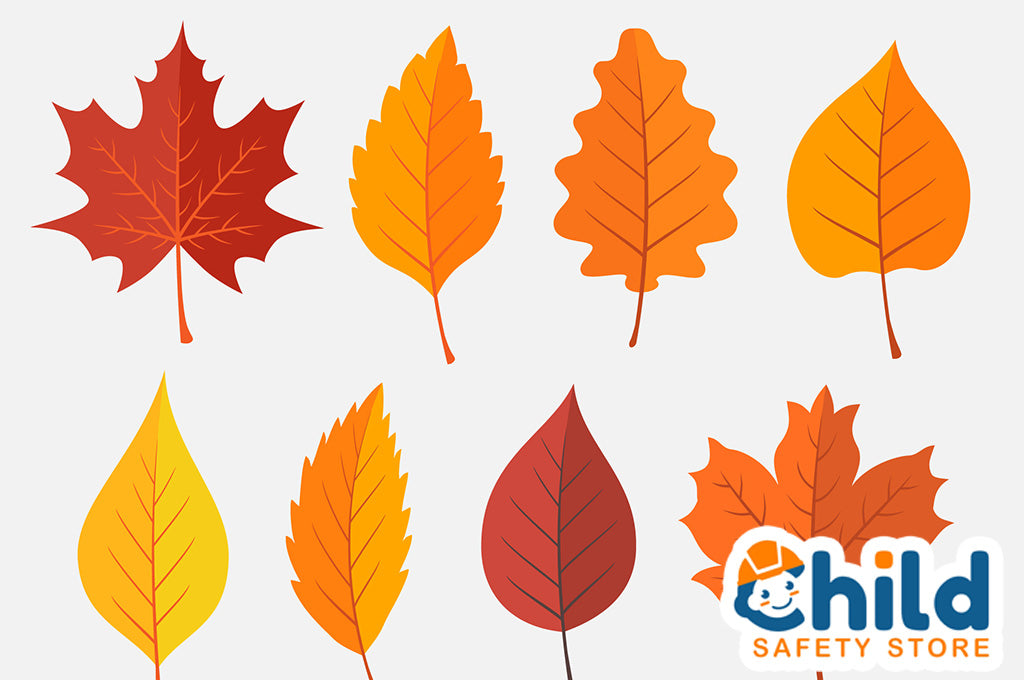 Properly Disposing of Leaves is a Must for Fire Prevention
Properly disposing of leaves is crucial, especially in autumn. As we dive into the fall months, there's one thing that might not be on the forefront of your mind but deserves a moment in the spotlight: getting rid of all those dry leaves!
While the vibrant hues of fall foliage are a treat for the eyes, improper leaf disposal can pose unexpected dangers, particularly when it comes to fire hazards. Let's talk about why it's crucial to dispose of those fallen leaves properly and how this ties into keeping your family safe.
The Unseen Danger Lurking in Your Yard
In the past, we've posted about potential autumn dangers. That listed included leaf piles! You might not think twice about that leaf pile in your backyard, but did you know it could actually be quite dangerous? According to the National Fire Protection Association (NFPA), dry leaves are highly flammable and can become a significant fire hazard when left unattended. As they accumulate, the risk of a fire breaking out increases, especially during dry and windy conditions. Besides that, don't forget the potential risk of poison oak or ivy.
The Combustible Combo: Leaves and Heat
On a sunny afternoon, a backyard full of dry leaves may not seem like such a bad thing. However, with rising temperatures, you might be surprised. A sunny autumn day with fallen leaves might sound like the perfect day to spend outside.  We're not begrudging you that valued time. But it is good to be aware that leaves, when dry and exposed to heat, can ignite easily. The combination of dry foliage and possible rising temperatures can turn your serene autumn scene into a dangerous situation.
Playing with Fire: Kids and Leaf Piles 
Kids love to jump into leaf piles—it's practically a rite of passage for fall. However, what seems like harmless fun can quickly take a turn for the worse. For one, there can be hidden objects that a child can bump their head on or the possibility of ticks. In addition, children playing in or near large piles of leaves can accidentally create sparks, especially if there are rocks or other debris hidden within. It only takes a small flame to transform playtime into a dangerous situation.
Properly Disposing of Leaves to Prevent Possible Dangers
Now that we've established the potential dangers, let's talk about solutions. Proper leaf disposal is not only a responsible environmental practice but also a crucial step in ensuring that your home stays safe. Here are some tips to keep in mind:
Bag it Up: Rake those leaves into sturdy, sealed bags. This not only reduces the fire risk but also makes it easier for waste management services to collect and dispose of them safely.
Mulching Magic: Invest in a mulching mower. Mulching not only shreds the leaves into tiny pieces but also adds valuable nutrients back into your soil. It's an eco-friendly and safe alternative.
Composting Coolness: Consider starting a compost pile. Leaves make fantastic compost material and contribute to the creation of nutrient-rich soil for your garden. It's a win-win for your home and the environment.
A Safer Autumn For Us All
So, parents, as you revel in the beauty of autumn and the Thanksgiving season, spare a thought for your yard. Disposing of leaves properly isn't just about aesthetics; it's a crucial step in protecting your loved ones and your property from potential fire hazards. 
Remember, an ounce of prevention is worth a pound of cure. Let's make this fall a safe and enjoyable season for everyone by taking the simple yet impactful step of disposing of leaves responsibly. Your home and family will thank you!