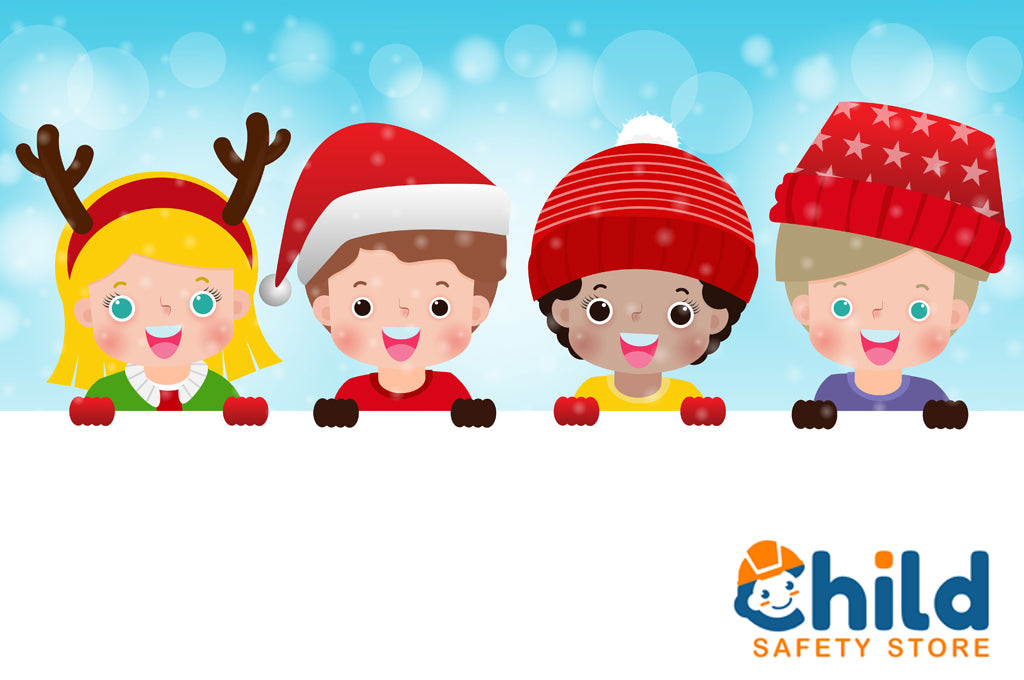 New Year's Eve Child Safety
It's almost 2021, so bring the cheer! It's safe to say, many of us are looking forward to a new year. Of course, New Year's Eve Child Safety is always top of mind when we're preparing for a big holiday celebration. So, here's how to enter 2022 with your best foot forward.
New Year's Eve Child Safety
Let's face it, 2021 has been a long year. With winter setting in and Omicron cases surging, many people will be spending New Year's Eve at home this year. For those with kids, this presents a great opportunity to keep things low-key.
For instance, introduce your child to different cultures throughout the night by watching the ball drop at locations around the world. Each time, they can throw the confetti and say "Happy New Year!"
(This is a good time to sneak in a lesson about time zones as well!)
New Year's Eve Child Safety should be a consideration even if you aren't with your little one. If you do choose to party in style, you may plan to arrange for proper childcare for your kids. In some cases, this may mean a babysitter or grandparent who can get your child to bed at an appropriate time. 
Talking to Your Teens
When we talk about New Year's Eve Child Safety, this includes our teens.  Our children are always our children, right?  With that said, it is important to know what your teen's plans are for the night.
Here's the number one rule for New Year's Eve: never mix alcohol and driving. In this case, we ask that you practice what you preach. Your teen should know that they can call on you if they need help. For this reason, it's a good idea for you to stay sober in case they do call.
From time to time, check in with them. Sure, you risk being annoying. However, that can also be the thing that keeps them safe.
Overall, they should try to stay at one gathering rather than party-hop. Before they leave the house, you should also arm them with the numbers of a local cab company. Remember, even if they are sober, that may not be the case for others on the road. 
Caring for Your Pets
For many pet owners, their furry friends are considered their child. On that note, we're including dogs and cats in our recommendations for New Year's Eve Child Safety. For pets, noisemakers and flashing lights (including fireworks) can be disturbing and frightening. This can cause them to seek refuge by trying to escape.
For this reason, pets should be kept indoors on New Year's Eve. Better yet, it is best to not leave them unattended. Instead, create a calm and safe environment for them. If possible, this should be a place where flashing lights and loud noises won't disturb them, and where they have bedding and water available.  Their favorite toy can also help to keep them calm.
Covid-19 Safety
As always these days, it is a good idea to check on your state's requirements and any guidelines recommended by Centers for Disease Control and Prevention (CDC).
Before making your plans, review these precautions. Regardless of vaccination status, the CDC recommends that you celebrate outdoors when you can. In advance of your gatherings, avoid places where you may be exposed to the virus. In addition, it advises that you avoid crowded, poorly ventilated spaces altogether when possible.
Last, the CDC suggests that you consider wearing a mask and staying socially distanced when you are indoors with people from other households. For full recommendations from the CDC, visit its website. If you are unsure of how to handle your particular circumstances, you should consult your doctor for further advisement.