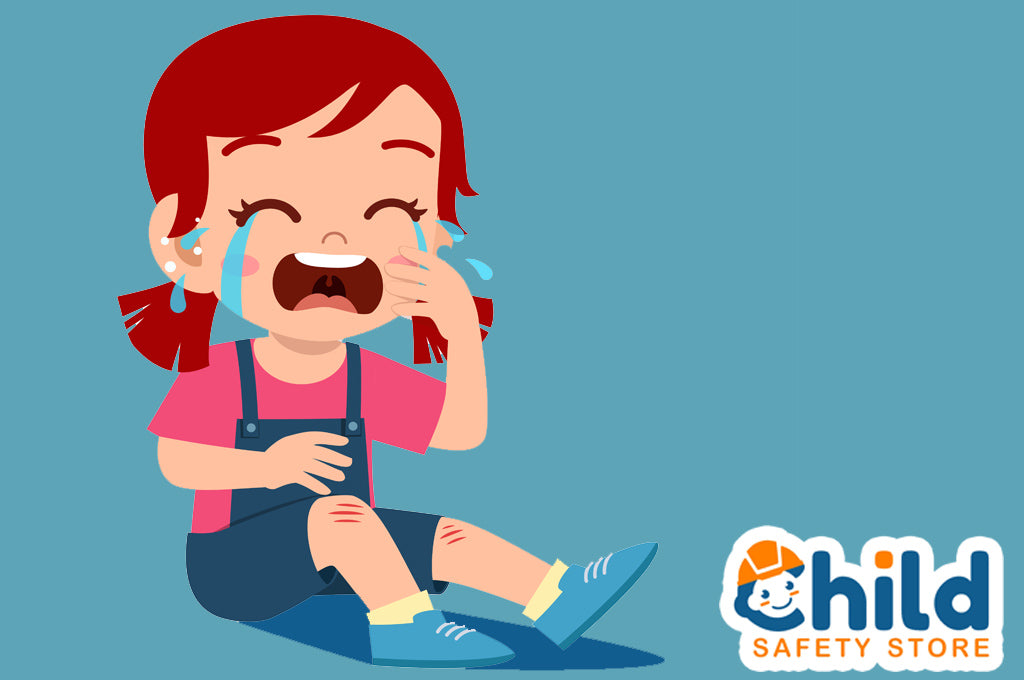 National Childhood Injury Prevention Week
Did you realize that 56,000 children are injured every day in the United States? It's true. If there's ever been a week-long awareness campaign that's close to our hearts, National Childhood Injury Prevention Week certainly fits the bill. During the week of September 1st through the 7th, the nation puts a special spotlight on prevent childhood injuries. At Child Safety Store, this directly fits in with our ethos.
Read on to learn more about this special week and how you can help keep kids out of harm's way.
What is National Childhood Injury Prevention Week?
National Childhood Injury Prevention Week is designed to inform parents and caregivers of some potential dangers lurking in their midst. There are so many preventable injuries that harm or even kill far too many little ones every year.
Believe it or not, the National Institute of Child Health and Human Development found that falls are the most common cause of nonfatal injuries for children. During the time period of the report, falls resulted in 8,000 trips to the emergency room. That's why childproofing your home is crucial for concerned parents and caregivers.
Since falls are so dangerous, it pays to use a child safety gate. These specialized devices can be used to block off your stairs so your little ones won't gain access to them. This helps to prevent falling injuries. Just keep in mind that not all child safety gates are created equally. You'll need to choose the correct gate from a reputable brand for your home and lifestyle.
Preventing the Most Common Injuries
Above all, the key takeaway for National Childhood Injury Prevention Week is that it's important to talk to kids about the idea that risk can result in injury. Make sure they understand that they need to be wearing helmets when they ride their bikes or skateboards. When the stove is hot, they should never touch it. Fire hazards can be catastrophic, especially if no one is around to supervise kids in the kitchen.
Concussions are a Major Risk
Though they are common, concussions can also be quite dangerous. During National Childhood Injury Prevention Week, it's crucial to learn as much as you can about these mild traumatic brain injuries. After a fall or a bump on the noggin, a concussion can cause damaged brain cells. This condition can last a few days or much longer. A concussion can even cause permanent problems in more serious incidents. To learn more, check out our full blog on concussions in children.
Childproofing the Home
In addition to the safety gate we mentioned above, there are many other childproofing measures you can take in your home. One of the biggest hazards that can put kids at risk can be poison. Poisoning can occur from ingesting cleaning chemicals from under the sink or even swallowing medicine. For this reason, the cabinets should always be locked up and childproofed. Curious little ones will always be exploring. A responsible home is a safe home. Be sure to prevent accidents before they occur.
For homes with a swimming pool, consider adding a pool fence. These helpful barriers can block your wandering kiddies from being able to reach the water. When combined with multiple other layers of protection, a pool fence can greatly reduce the risk of someone accidentally drowning in your pool.
How to Spread the Word
When it comes to spreading the word about National Childhood Injury Prevention Week, every little bit helps. You want to get the message out to as many parents and caregivers as possible. Extra precaution and education goes a long way. When using the hashtag #ChildhoodInjuryPreventionWeek, feel free to share this article and others all week long. Hopefully we can all work together to encourage better safety practices and keep our little ones safe and sound!