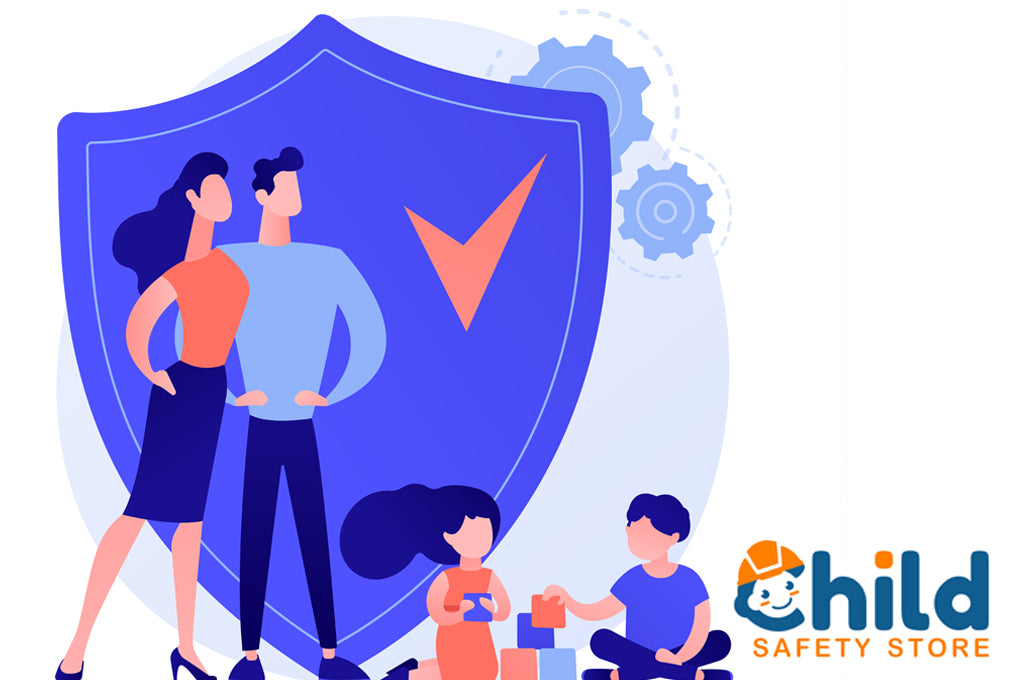 June is National Safety Month
Children's safety is our primary focus on this website.  However, safety is something that should concern everybody. This includes adults, both at home and in the workplace. For the past 25 years, June has been officially designated as National Safety Month. 
The History and Purpose of National Safety Month
Throughout the month of June, the National Safety Council (NSC) spreads the word about National Safety Month. This dedicated month each year aims to inspire families to keep each other safe.
The NSC, America's leading nonprofit safety advocate, has been active for over 100 years. Much like the work we do on this blog, their goal is to educate and encourage safe behaviors around the leading causes of preventable injuries and deaths. As opposed to helping children specifically, the NSC focuses on workplace hazards.
According to the NSC, fatal work injuries and roadway deaths are on the rise, with 5,333 Americans dying at work in 2019, the highest number of workplace deaths in over a decade, and 42,060 people estimated to have died on the roads in 2020, the highest number of motor vehicle deaths since 2007. 
National Safety Month first began in 1996. The goal is to spread awareness and educate people about best safety practices. That seems like a grand notion to us. Keeping parents and relatives safe at work, on the roads and in their communities is a great way to build a safety-focused family. It's all connected! Especially now that so many people are working from home – their home and workplace are one in the same.
To learn more about this safety month, and for some official literature, be sure to visit the National Safety Council's dedicated page.
Head Injuries and Concussions
Here's a workplace hazard that can affect anyone: concussions. Concussions are mild traumatic brain injuries, or "mild TBI," that occur when someone experiences trauma to the head, such as forceful shaking or a heavy impact. At the workplace, particularly in construction, these types of injuries can be an ever-present threat. 
Sadly, a concussion can affect the brain's ability to function properly. This damage often lasts for just a few days, but can also cause permanent problems, depending on the severity of the injury. Workers should always wear a helmet when recommended. Additionally, they should take extra care when walking beneath other workers. Falling tools or other objects can be devastating. To learn more, read our blog about concussions in children.
Danger on the Road
As mentioned above, a tremendous number of injuries and deaths occur on the roads. Many of these are due to drowsy drivers. In fact, according to the AAA Foundation for Traffic Safety, roughly 21 percent of all fatal motor vehicle crashes involve a drowsy driver. 
Here are some helpful tips that can help prevent drowsy driving:
Be sure to get enough sleep before heading to the car. If you are even slightly tired, it may be best to skip or delay the trip.
Don't rely on coffee and energy drinks. Sleep is the only way to be sure that you are alert enough to drive safely.
If you find yourself becoming drowsy while driving, take a break. Pull over and park in a safe place. Be sure to nap for at least 20 minutes before restarting your journey.
When possible, don't travel alone. Driving with an alert companion can limit the possibility of dozing.
Additionally, never drink and drive. If you find yourself in a situation where alcohol is served, make sure to call a cab. Driving under the influence can be extremely dangerous to yourself and your fellow pedestrians.
Safety is a Two-Way Street
To this end, kids should also stay prepared. This means they should stay out of the street as much as possible. One can never be sure that drivers aren't either drowsy or even drunk, so kids should remember to stick to the sidewalks. 
Kids should also try to avoid construction sites and open sewer drains. People may be working, but there's no guarantee that they are paying attention to potential wandering children.
Above all, children and adults alike should remember to look both ways before crossing the street. Obey all traffic signs and signals, as they can save your life. Roadway safety should be everyone's concern, even pedestrians.