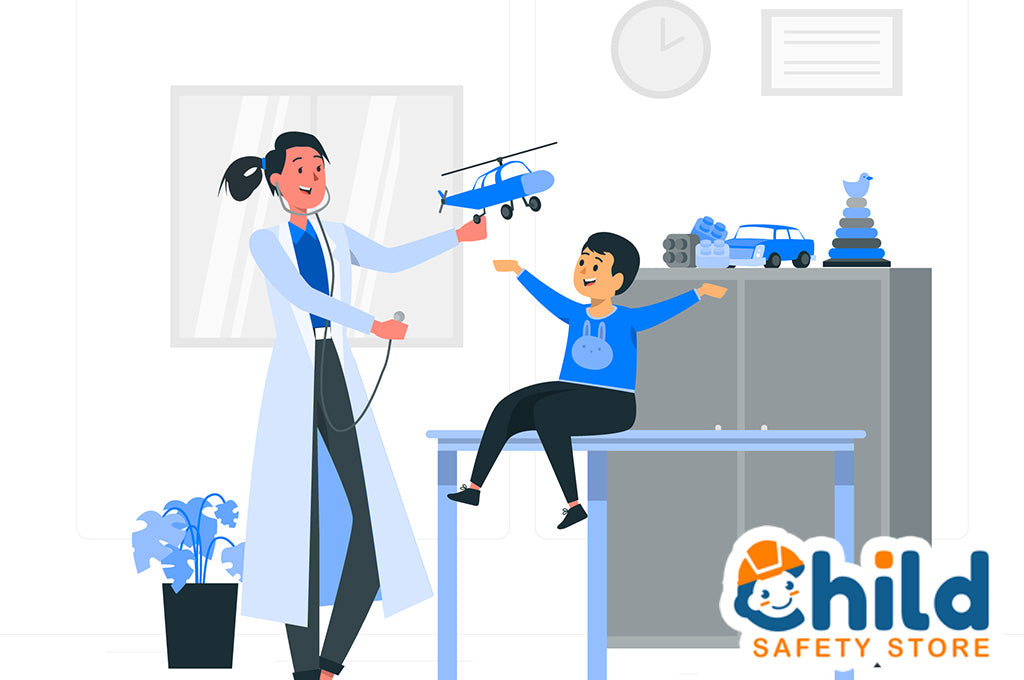 January 28th is National Pediatrician Day
January 28th is National Pediatrician Day. When it comes to parenting, one of the most important decisions you can make is choosing a doctor for your child. It is crucial to find a pediatrician who shares similar values and priorities as you and your family.
Choosing a Pediatrician
Recommendations from friends and neighbors can be helpful, but it's also important to do your own research and build a list of at least three candidates. It's also recommended to do your homework. Before making a choice, call the doctor's office and ask a few basic questions. These can include insurance acceptance, as well as office hours. Additionally, knowing if the doctor is affiliated with a specific hospital is helpful. 
Here are a few other basic questions to ask:
Are same-day sick appointments available?
What hospitals is the doctor affiliated with?
How many doctors are in the office and is it a solo practice or part of a group?
Beyond these, feel free to ask any additional questions you may have.
What is National Pediatrician Day?
Each year, National Pediatrician Day occurs on January 28th. These specialized doctors, play a significant role in caring for our children.
The origins of pediatrics can be traced back to ancient times. Even back then, scholars recognized the need for different treatments for children and adults. The founder of modern pediatrics as a medical specialty is considered to be Swedish physician Nils Rosén von Rosenstein, whose treatise "The Diseases of Children and Their Remedies" was published in 1764.
In the U.S., the first children's hospital opened in Philadelphia in 1855. By the 20th century, multiple specialties and subspecialties emerged within the field of pediatrics, and it continues to evolve as the need and interest in various areas of child health evolves.
Schedule an Interview
After gathering basic information about the doctor's practice, it is time to schedule an informal interview with the pediatrician. This can help parents and guardians be sure they are comfortable with the doctor. It can give valuable insight about specific concerns or questions you may have.
During this meeting, it's important to find a doctor who shares your views or can provide reassuring reasons for any differing views. As you'll be interacting with this doctor for years to come, it's important to feel comfortable with them and their advice.
When it comes to the interview, new parents may have some specific concerns. These may include breastfeeding recommendations, potty training, sleep habits, alternative medicine, and co-sleeping, among others. When choosing a pediatrician, it's important to find a medical practitioner who can dispel fears and offer sound advice that aligns with your specific needs and lifestyle.
In the end, it's paramount that you and your family are comfortable with the decision. A pediatrician will be providing years of care and advice. It is best to learn as much as possible, as early as possible.