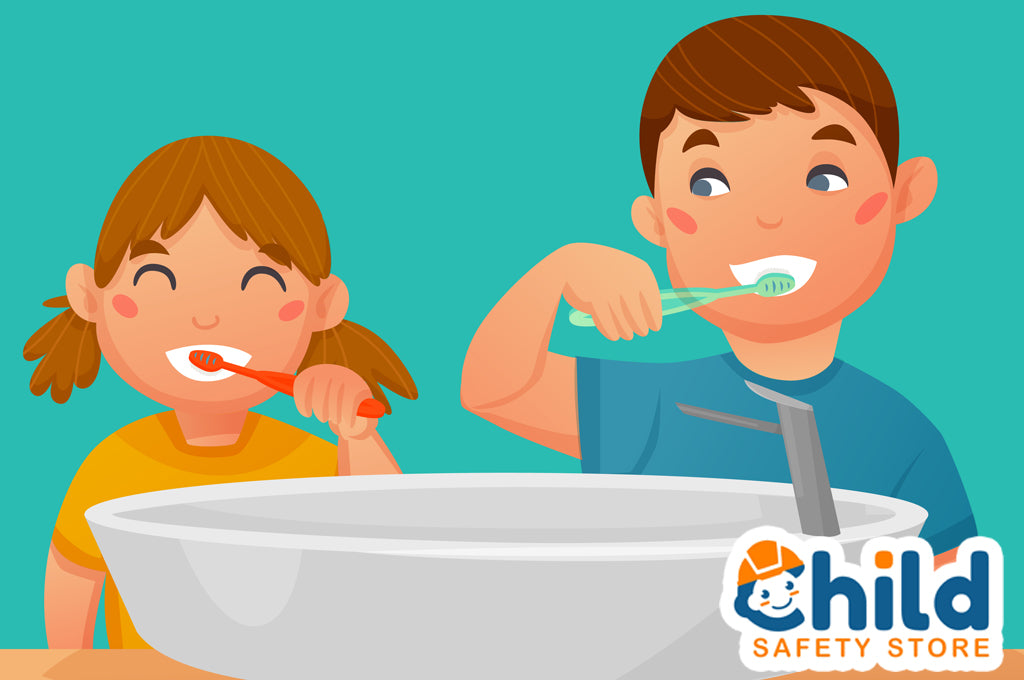 February is National Children's Dental Health Month
There are plenty of ways to keep kids safe and healthy. Of course, that includes taking care of their teeth. February is National Children's Dental Health Month. Preventing tooth decay in kids can be tricky. Let's explore this national event a bit more and share some ways to keep smiles happy and bright. 
What is National Children's Dental Health Month?
National Children's Dental Health Month is presented each year by the American Dental Association. According to the official website for National Children's Dental Health Month, this national health observance brings together thousands of dedicated professionals, healthcare providers, and educators to promote the benefits of good oral health for children, their caregivers, teachers and many others. 
Above all, National Children's Dental Health Month aims to stop the spread of misinformation about dental hygiene and instead instill smarter habits. We've written about preventing tooth decay in kids before, but let's explore some pressing dental health matters. 
Preventing Tooth Decay for Children 
Data from the Centers for Disease Control and Prevention shows that roughly 1 in 5 children between the ages of 5 and 11 have at least one untreated decayed tooth. That's a major problem in children's dental health. 
What causes these cavities? Besides injuries, most of the time the culprit is a diet of too many sugary foods and drinks. Staying hydrated by drinking plenty of fluids is crucial for our health. That said, parents should avoid giving their kids sugary drinks.
Instead, stick with water as much as possible. It is a healthier alternative to sodas and juices and can definitely help to prevent tooth decay. To learn more about the value of staying hydrated, be sure to read our dedicated article on the subject.
As for food, things like candies and other sweets should be avoided during National Children's Dental Health Month and beyond. When these foods get stuck in a child's teeth, they can eventually cause cavities or gum disease. A small treat could result in major problems.
Preventative Steps: Brushing Every Day
Now that we've seen how tooth decay can happen, what can be done to prevent it? Besides avoiding certain foods, learning to brush their teeth is a great way to keep a child's mouth fresh and clean. 
When a little one is around three years old, their parents should help them to brush their teeth twice a day with a pea-sized dab of toothpaste. To start, parents should set up the toothpaste and demonstrate proper brushing techniques. As time goes on, the child should learn to do this themselves. From this point on, regular brushing twice a day should be a lifelong habit. 
Go to the Dentist
Above all, we always advice speaking to a medical profession. In the case of a dental emergency, such as a broken or knocked out tooth, this should be done without delay. A dentist can give you top-notch advice, based on the most up-to-date information.
The American Academy of Pediatrics recommends that you should bring your baby to visit a pediatric dentist by their first birthday. Don't take a chance with your child's health. Seek the advice of an expert before taking any other action. It could save a little one's smile for years to come.