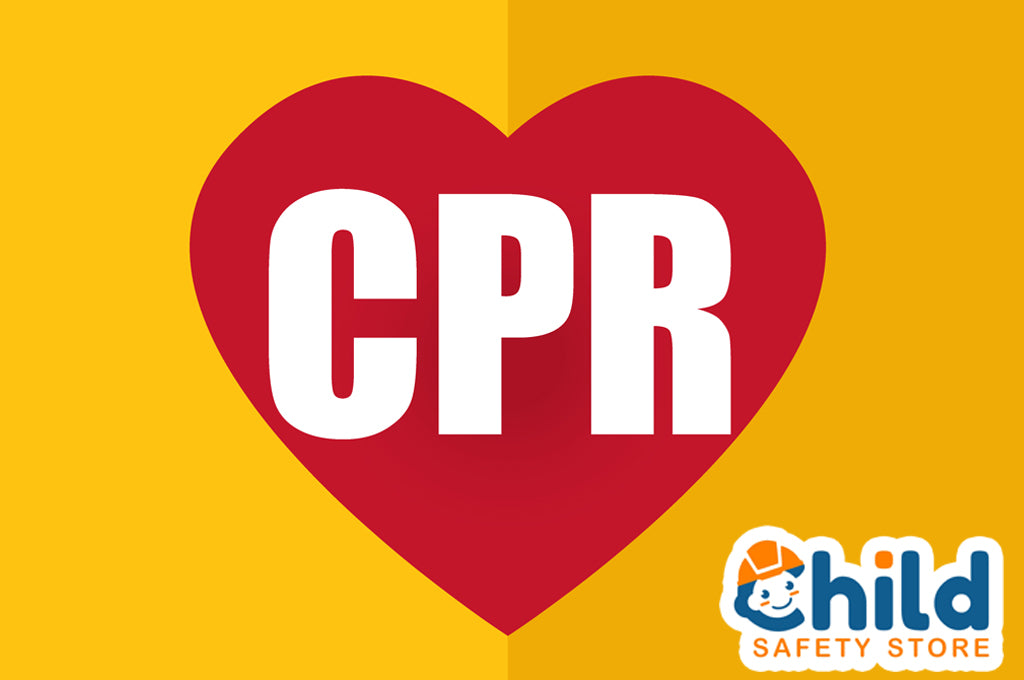 CPR Safety for All Ages
When a drowning occurs, cardiopulmonary resuscitation, or CPR, can save you or a loved one. From the moment a drowning victim is pulled out of the water, every second counts. Drowning can be especially dangerous for children. In fact, it is a leading causes of death for children under four.
Fortunately, being properly trained in CPR Safety can really help in these dangerous situations. Like we said, when someone has drowned, you need to act quickly. For instance, a person who was under water for two minutes statistically has a 94% survival rate if CPR is properly performed. At three minutes, the victim's heart stops. At four minutes, irreversible brain damage occurs.
Once the victim hits the ten-minute mark… they've dropped to a 14% survival rate. Like we said earlier, every second counts.
CPR Safety for Babies?
Sure, many of us are aware of performing CPR on adults. It can be scary, but that's not nearly as scary as thinking about using this safety technique on a very small child.
Now, of course no one wants to end up in the situation of having to perform CPR on a child. Then again, no one ever wants to find themselves in a crisis to begin with. That said, accidents happen! For this reason, it is critical that you understand how to properly help a drowning child.
This helpful video can provide some basic information for the techniques:
This video, useful as it may be, is only a first step. Learning CPR from a trained professional is critical to everyone's overall safety.
How Can I Become Certified?
At Child Safety Store, we strongly encourage all parents, even if they do not own a pool, to become certified in CPR. Additionally, any babysitters or other caregivers should be properly trained as well.
Fortunately, no matter where you live, there's almost certainly a CPR Safety training course available near you. The easiest way to find a classes is to visit The American Red Cross at www.redcross.org/take-a-class/cpr.
Typically, these classes run for a few short hours. As you can imagine, the knowledge you'll gain in them can make all the difference in the world. If there aren't any classes in your area, you can contact the American Red Cross at 1-800-RED-CROSS to find an organization that offers approved courses near you.
Above all, it is best to take CPR safety classes in person. While online classes offer all of the information and techniques, it lacks a crucial detail: practice.
The physical act of practicing CPR supports muscle memory. During an actual crisis, that muscle memory will be invaluable. If you are absolutely unable to attend in person, be sure to practice your skills. Use your child's doll or even a stuffed animal, but keep practicing and activate that muscle memory!
Staying Alive
As we said, we can provide general tips, but your best bet will always be to have hands-on training. Of course, accidents don't often wait for everyone to be properly certified. Drowning or a choking hazard can strike at any moment. To that end, here are the steps for a basic American Red Cross-approved tip:
Provide hands-only chest compressions of 100-120 a minute until paramedics arrive.
One sure-fire way to get the timing right – as you are giving compressions, hum along to a favorite "life-saving" song: "Stayin' Alive" by the BeeGees:
Ah, ha, ha, ha, stayin' alive, stayin' alive.
Ah, ha, ha, ha, stayin' alive.
It's surprisingly helpful, so don't stop until the paramedics have arrived!