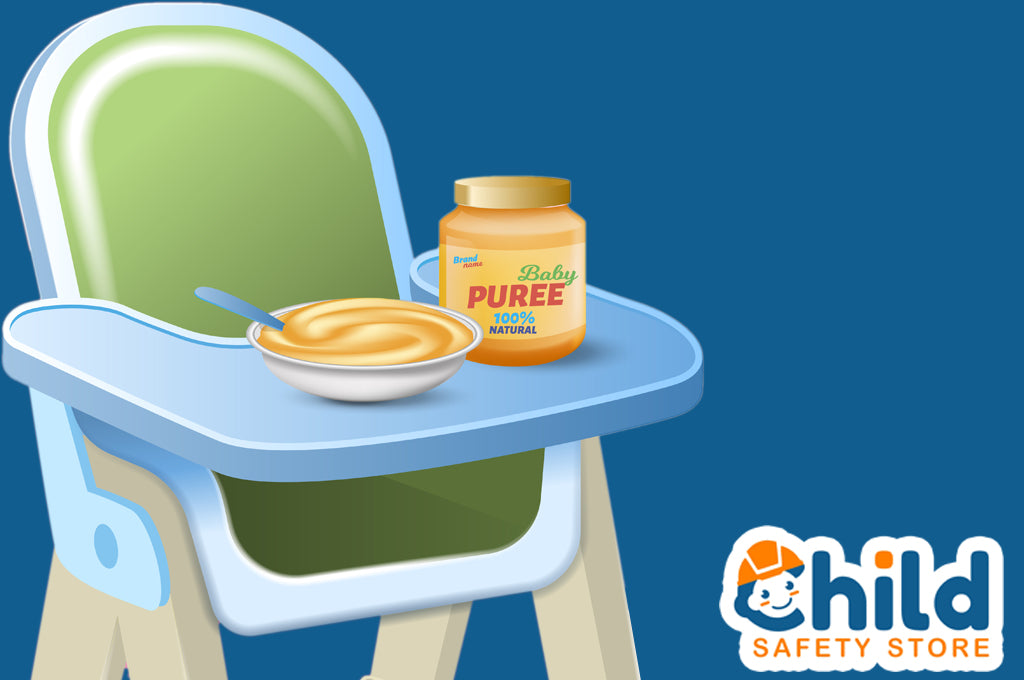 Choosing the Right High Chair
For new parents, shopping for the right high chair can seem overwhelming. We've gotten such a great response to our earlier piece on high chairs that it's time for a second look.
There are so many special features that it's hard to separate the "wants" from the "needs." Dishwasher-safe trays, and reclining seats aside, the most important thing to consider when shopping for your new high chair is its safety. 
Unfortunately, a study published in the Clinical Pediatrics journal found that 9,400 injuries related to high chairs were treated annually in emergency rooms throughout the country.  The majority of these injuries were due to a child falling from their high chair.  In many cases, this also resulted in a concussion.
High chairs are designed for children as young as infants and as old as three years of age. So where do you begin? Here are some important factors to consider when shopping for a high chair:
Picking a High Chair: Piece by Piece
Though today's high chairs have many different features, most of them have the same general components.  Here's a rundown of some of the pieces your chair will include, and how to make sure they're safe: 
Safety Harnesses 
ASTM International requires a three-point safety harness in order for a high chair to be certified as compliant with their safety standards. This means that the chair would have a waist and crotch restraint.  Still, a five-point harness is even safer.  In this case, there would also be shoulder straps that prevent a child from shifting their weight by standing and causing the chair to tip over.  
Locking Wheels
High chairs become a staple in most households with small children, but they can certainly get in the way at times. Chairs that have wheels are convenient because they allow you to move the chair as needed – just make sure the wheels lock into place!
Tray
Your food tray will be covered in pea puree before you know it.  Luckily, some of them are removable and dishwasher friendly.  But even more important is the ability to easily adjust the tray without your child being able to reach the latch themselves. 
Assess for Safety
When shopping for a high chair, consider the bells and whistles, like one that folds in order to create more room in a small living space – but safety should always come first.  For starters, a certification sticker shows that the manufacturer has met safety standards set by ASTM International.  Don't be afraid to take a look at the actual chair before you buy it. Often, chairs are on display at the store.  The bottom line is to make sure the chair feels sturdy. Next, Examine the chair for any rough edges that may cut or scratch curious little fingers. Last, take note of any protruding screws or other small potential chocking hazards that a child may grab at.
While it may be tempting, it is best not to use a secondhand high chair.  We've covered this topic previously when discussing cribs. The same goes for high chairs: it is simply not possible to ensure that your high chair is up to proper safety standards when it was previously used.