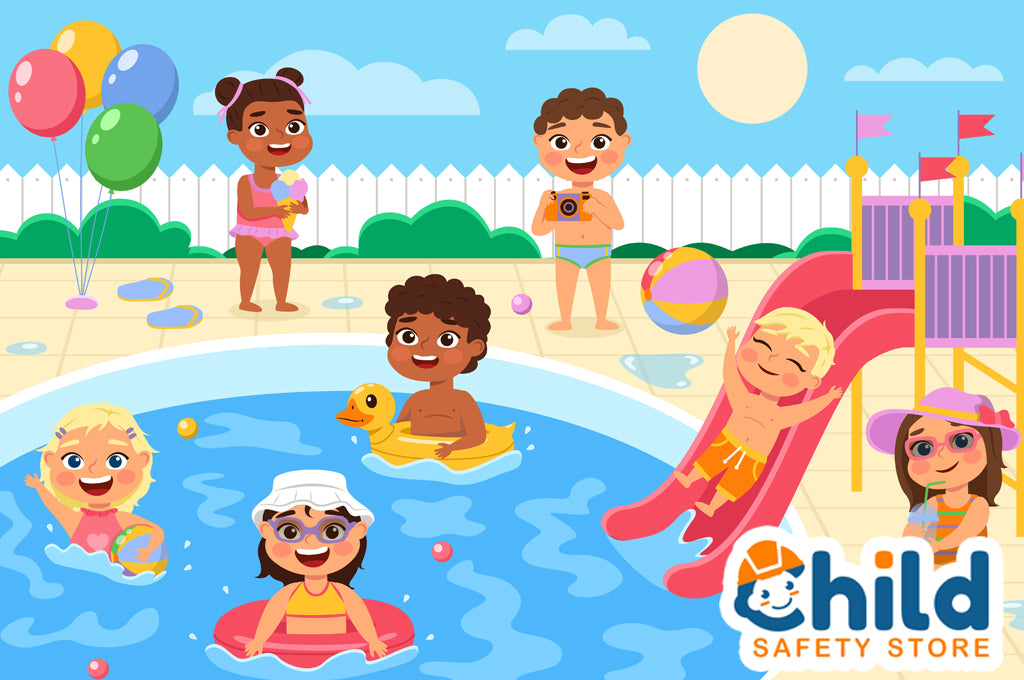 Basic Pool Party Safety
As the weather warms up, people are opening their pools. It's time to get ready for fun in the sun. Here are some basic pool party safety tips for parents, grandparents and everyone else! 
Pool Party Safety Tips
Pool party safety is much more complicated than safety considerations for other types of parties. When water is involved, there is always an increase in danger. According to the CDC, drowning is the leading cause of deaths among children aged one through four.
Besides that, people often underestimate how quickly and quietly drowning can occur. In real life, drowning is not anywhere as dramatic as what we often see in movies. There isn't thrashing or screaming. More often than not, the victim silently slips under the water when no one is paying attention. Within a few minutes, this could have fatal results.
Pool Party Safety Rules
Above all, it pays to lay down some ground rules. These should be sensible, basic rules that every child and adult is aware of. It is crucial that kids understand that these pool party safety rules must be followed. If anyone breaks the rules, pool time is over.
Though they can change based on your unique situation, here are a few basic pool party safety guidelines:
No running or rough play in the pool area.
No splashing (children can choke when water is splashed in their face).
Stay away from the pool drain.
No diving or jumping into the pool.
No dunking anyone under the water.
Additionally, make sure to check the water first if a child goes missing during the party. That's true in any situation. Always check the water first. It could save a life.
Game Time
Dangerous games can cause a lot of trouble. In addition to the pool party safety rules, try to avoid any specifically hazardous games. Activities like diving contests or jousting can quickly result in injuries.
Before allowing a specific activity, consider the potential danger. Can a child drown while playing this? If they are up on their friend's shoulders, could they fall and hit their head? Concussions, or even much worse, can be the consequence of a game gone awry. Plan accordingly when choosing activities.
Active Supervision is Crucial
Above all else, active supervision is the most important pool party safety tip. This means that a responsible adult should be paying close attention to the kids in the water at all times. Distractions must be eliminated. This means that the active supervisor must not be having conversations with other adults, playing on his phone or drinking. Active supervision only works when there is total focus.
A Pool Fence Can Help Keep Kids Away
Installing a strong, tall pool fence can help to prevent children from entering the pool area. Rules and attentive adults are helpful, but these shouldn't be your only line of defense. A properly installed pool fence should keep kids away from the water by isolating the area. That said, don't simply rely on the pool fence. There are plenty of other ways to help secure the area from curious investigators. 
Learn more via our official blog post about installing a pool fence.